At the FBG we have a long experience in the creation of innovative companies based on technology and knowledge developed at the University of Barcelona.
We encourage you to participate in the transfer of innovation to society:
As an investor, by contributing your capital to foster new projects with great potential and projection.
As a mentor, by using your talent as an expert in a specific field or in business management.
Areas of expertise
At the FBG we promote innovation in all the research areas developed at the UB:
Featured investment opportunities
AIGecko Technologies
Artificial Intelligence in Computer Vision & Deep Learning.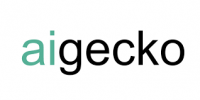 Created in 2020
UB is a shareholder
Learn more at:
www.aigecko.com
Contacte: Eric Verdaguer
contact@aigecko.com
ColorSensing
Color correction and quantification based applications, ranging from digital color-analysis-based sensors to image standardization tools for telemedicine.

Created in 2018
UB is a shareholder
Learn more at:
https://www.color-sensing.com/en
Contact: María Eugenia Martín Hidalgo
hello@color-sensing.com
Bluephage
Development and commercialization of solutions for the control of safety and quality of water by microbiological indicators.

Created in 2016
UB is a shareholder
Learn more at:
http://bluephage.com/
Contact: Enric Queralt
info@bluephage.com
Would you like to learn more about how to participate in an innovative company?
Contact us at fbg@fbg.ub.edu and we will advise you
We are a team of people who work for you
At the FBG we publicize the research projects of the University of Barcelona that seek financing through crowdfunding platforms or direct donations to the project.
Results
73
grants obtained from public and private institutions
21.98M€
in research grants from the European Commission