At the Bosch i Gimpera Foundation we promote the creation of spin-offs, innovative companies arising from UB research projects.
If you are a researcher, discover the feasibility of your project, and find funding or partners.
If you are an investor or mentor, learn about opportunities for investment and collaboration in innovative companies.
If you represent a company, benefit from innovative knowledge and apply it to your business.
Do you want to start a company?
The support of our professionals will help you improve your business idea and minimize risk.
At the FBG we accompany you throughout the development of your project.
Transfer your research by starting a new company
Contact us at idea@fbg.ub.edu and we will advise you
We are a team of people who work for you
Invest in innovation
Over the last 20 years, the FBG has participated in the creation of more than 49 spin-offs.
Currently, several spin-offs are looking for capital.
Featured Investment Opportunities
Oniria Therapeutics
Development of innovative drugs in the field of precision oncology.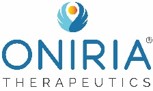 Created in 2021
UB is a shareholder
Learn more at:
www.oniriatherapeutics.com
ColorSensing
Color correction and quantification based applications, ranging from digital color-analysis-based sensors to image standardization tools for telemedicine.

Created in 2018
UB is a shareholder
Learn more at:
https://www.color-sensing.com/en
Contact: María Eugenia Martín Hidalgo
hello@color-sensing.com
Gate2Brain
Development of peptides able to cross the blood-brain barrier to transport drugs into the brain.

Created in 2020
UB is a shareholder
Learn more at:
www.gate2brain.com
Contact: Meritxell Teixidó
info@gate2brain.com
Would you like to invest in innovative companies?
Contact us at idea@fbg.ub.edu and we will advise you