At the Bosch i Gimpera Foundation we promote the creation of spin-offs, innovative companies arising from UB research projects.
If you are a researcher, discover the feasibility of your project, and find funding or partners.
If you are an investor or mentor, learn about opportunities for investment and collaboration in innovative companies.
If you represent a company, benefit from innovative knowledge and apply it to your business.
Do you want to start a company?
The support of our professionals will help you improve your business idea and minimize risk.
At the FBG we accompany you throughout the development of your project.
Transfer your research by starting a new company
Contact us at idea@fbg.ub.edu and we will advise you
We are a team of people who work for you
Invest in innovation
Over the last 15 years, the FBG has participated in the creation of more than 40 spin-offs.
Currently, several spin-offs are looking for capital.
Featured Investment Opportunities
Braingaze
Research, development, commercialization and consulting applications in the field of neurocognitive perception.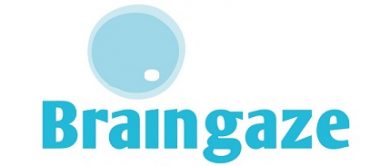 Created in 2013
UB is a shareholder
Searching for 250-500K €
Objective: Starting to market its BGaze software. Braingaze is also working on the diagnosis of other mental disorders like autism, dyslexia and Alzheimer's disease.
Learn more at:
http://www.braingaze.com/
Contact: Laszlo Bax
info@braingaze.eu
Virtual Bodyworks
Development and application of immersive virtual reality techniques in the field of health.

Created in 2015
UB is a shareholder
Searching for 2M €
Objective: Move on from the strategic to the operational phase.
Learn more at:
https://virtualbodyworks.com/
Contact: Albert Zamora
info@virtualbodyworks.com
Bluephage
Development and commercialization of solutions for the control of safety and quality of water by microbiological indicators.

Created in 2016
UB is a shareholder
Searching for 0.7M €
Objective: Industrial development of products in the pipeline and comercial validation of the products.
Learn more at:
http://bluephage.com/
Contact: Enric Queralt
info@bluephage.com
Would you like to invest in innovative companies?
Contact us at idea@fbg.ub.edu and we will advise you