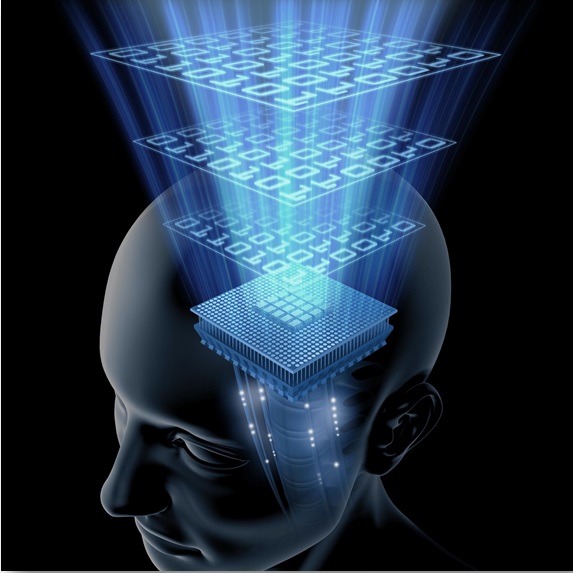 Laboratori de Mitjans Interactius
QUI SOM
Equip
Dr. Antonio Bartolomé Pina
Elena Cano García
Lucrezia Crescenzi
Jaume Duran Castells
Mariona Grané Oró
Jordi Sancho Salido
Cilia Willem
Rosa Tarruella Planas
CONTACTE
Localització
Universitat de Barcelona. Facultat de Formació del Professorat, Departament de didàctica i Organització Educativa, Pg. de la Vall d'Hebron 171 Edifici Llevant 005 CP 08035 Barcelona
Presentació
El Laboratori de Mitjans Interactius (LMI) és un centre d'R+D+I de la Universitat de Barcelona especialitzat en la recerca dins l'àmbit de l'educació, les noves tecnologies i els mitjans de comunicació, reconegut per la Generalitat de Catalunya (2009 SGR 847).
Les línies de recerca del grup es centren en el disseny i implementació de materials i entorns multimèdia dirigits a activitats formatives i educatives, tant pel públic adult com infantil.
QUÈ FEM
Serveis
Desenvolupament d'aplicacions per dispositius mòbils o
plataformes d'interacció B2C amb component formatiu.
Entorns formatius potenciats per la tecnologia.
Tecnologia educativa. Desenvolupament d'eines 2.0 per formació i educació superior;
avaluació dels aprenentatges amb TIC; infància i pantalles;
alfabetització digital; diversitat i inclusió social en entorns mediàtics.
(Meta) narratives i sintaxi audiovisual i multimèdia; formulacions artístiques
de participació; comunicació audiovisual digital; xarxes socials.
PER A QUI TREBALLEM
Sectors industrials
Ensenyament – Didàctica i formació continuada – Editorials i comunicació – Màrqueting i publicitat – Turisme.
Clients
Apple Computer España.
Editorial Edebé. Plaza & Janés Editores. Graó Editorial. McGraw-Hill.
Editur Publicaciones. Aula Digital Text, S.L.
Administració pública. Ajuntament d'Eivissa.
Xunta de Galicia.
British Educational Communications and Technology Agency.
RECERCA
Projectes de recerca
2012–2015 – Ed2.0Work – European network for the integration of Web2.0 in education and work.
2012–2014  – RIFED – Red iberoamericana para el desarrollo de una plataforma tecnológica de soporte a la evaluación de los procesos de formación.
2012 – Redefiniendo la Universidad: nuevos modelos para el aprendizaje en red.
2011-2013 – Open Projects for Mobile Learning. Proyecto de investigación-acción sobre el desarrollo y uso de dispositivos de aprendizaje móvil para personas con necesidades formativas específicas en ámbitos sociales, educación y formación laboral y corporativa.
2011-2012 – Implementación de instrumentos de evaluación formativa con nuevas herramientas tecnológicas.
2010-2012 – Servicio federado de e-rubrica para la evaluación de aprendizajes universitarios.
2010-2011 – La evaluación formativa de competencias mediante blogs.
RESULTATS
Activitats de transferència
2010-2012 – Llibre digital editorial. McGraw-Hill. Assessorament pel disseny de continguts digitals per a l'educació secundària.
2010-2011 – Ipad on Learning. Investigación sobre los usos y las concepciones de los dispositivos mobiles en entornos de e-learning.
Llibre de text intel·ligent. Asesoramiento y formación en "Tecnología Educativa" y "Diseño Instruccional".
Assessorament i Investigació aplicada al camp de l'Aprenentatge Potencial per la Tecnologia.
Publicacions  rellevants
CANO, E.; ION, G. (2013). Curriculum Development through Competency based Approach in Higher Education. In S. Mukerji & P. Tripathi (Eds.), Handbook of Research on Transnational Higher Education Management. Hershey (Pennsylvania): IGI Global, pp. 79-95.
CANO, E., ION, G. (2012), Prácticas evaluadoras en las universidades catalanas: hacia un modelo centrado en competencias. Estudios sobre Educación, 22, pp. 155-177.
CANO, E. ¿Aprobar o aprender? Estrategias de evaluación en la sociedad red. Barcelona: Transmedia XXI (LMI-UB). Versión 0.1 / Abril 2012.
BARTOLOMÉ, A. & STEFFENS, K. (2011). Technologies for self-regulated learning. En Carneiro, R., Lefrere, P & Steffens, K. Self-Regulated Learning in Technology Enhanced Learning Environments. A European Perspective. Rotterdam: Sense Publishers. Pgs. 21-32.
UNDERWOOD, J., BARTOLOMÉ, A. & LEFRERE, P. (2011). Big issues: The example of learning platforms. En Carneiro, R., Lefrere, P & Steffens, K. Self-Regulated Learning in Technology Enhanced Learning Environments. A European Perspective. Rotterdam: Sense Publishers. Pgs. 145-154.
BARTOLOMÉ, A. (2011). Comunicación y aprendizaje en la Sociedad del Conocimiento. Virtualidad, Educación y Ciencia, No 2 (2). Pgs. 9-46. ISSN: 1853-6530
BARTOLOMÉ, ANTONIO (2011). Recursos tecnológicos para el aprendizaje. San José de Costa Rica: Editorial Unversidad estatal a distancia. ISBN: 978-9968-31-794-8
Més Projectes de LMI
http://www.lmi.ub.es/lmi/lmi_proyectos.php
Més Publicacions de LMI:
http://www.lmi.ub.es/lmi/lmi_publicaciones.php