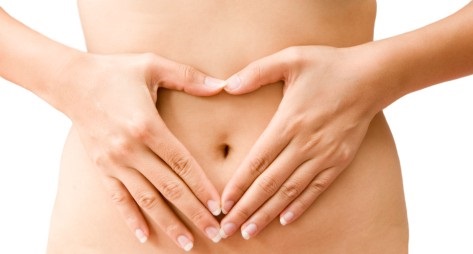 Interacció de microbiota i epiteli intestinal
QUI SOM 
Equip
El grup, dirigit per la Dra. Laura Baldomà, consta de 6 investigadors. També formen part les investigadores Dra. Josefa Badia, Dra. Rosa Giménez i Dra. Laura Aguilera, així com les estudiants predoctorals Mª José Fábrega i María Alexandra Cañas.
Presentació
BIOENZIM és un grup de recerca de la Universitat de Barcelona consolidat i integrat a la xarxa SRG (SGR-1017) de grups de recerca de la Generalitat de Catalunya.
Estudis previs han demostrat que la microbiota pot tenir una implicació rellevant en la salut i la malaltia humana.  Una  unitat  del grup BIOENZIM, liderada per la Dra. Laura Baldomà, està centrada en l'estudi de la interacció de la microbiota i l'epiteli intestinal per identificar quins factors microbians són capaços d'accedir a l'epiteli. Aquesta aproximació pot permetre una nova aproximació terapèutica.
QUÈ FEM
Serveis
Anàlisi de vesícules i del secretoma de soques probiòtiques com a indicadors d'efectivitat.
Anàlisi de la resposta immunitària i funció de barrera front bacteris o compostos químics, mitjançant models in vitro.
Anàlisi  de  la  capacitat  antiinflamatòria  de  probiòtics  o  fàrmacs  en  l'intestí,  mitjançant models d'inflamació intestinal en ratolí.
Estudi in vitro de citotoxicitat cel·lular.
PER A QUI TREBALLEM
Sectors industrials
Els probiòtics tenen gran acceptació en la indústria farmacèutica, veterinària i nutracèutica.
RECERCA
Línies de recerca
Proteòmica del secretoma de probiòtics.
Vesícules de membrana.
Cultius cel·lulars
Citotoxicitat.
RESULTATS
Publicacions rellevants
-Toloza L et al. The secreted autotransporter toxin (Sat) does not act as a virulence factor in the probiotic Escherichia coli strain Nissle 1917. BMC Microbiology (2015) 15:250.
-Aguilera L et al. Proteomic analysis of outer membrane vesicles from the  probiotic  strain  Escherichia  coli  strain  Nissle  1917.  Proteomics (2014) 14(2-3):222-9.
-Aguilera L et al. Secretion of the housekeeping protein glyceraldehyde-3-phosphate  dehydrogenase  by  the  LEE-encoded  type  III  secretion system  in  enteropathogenic  Escherichia  coli.  Int  J  Biochem  Cell Biol (2012) 44(6):955-62.