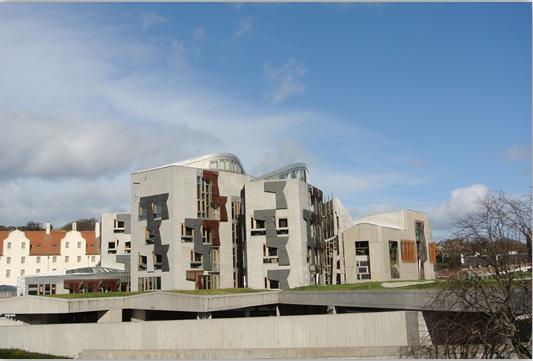 Creativitat, Innovació i Transformació Urbana (CRIT)
Equip
Investigadora principal: Dra. Montserrat Pareja Eastaway.
El grup de recerca està format per un equip multidisciplinari, incloent economistes, sociòlegs, antropòlegs i filòsofs de la Universitat de Barcelona.
CONTACTE
Universitat de Barcelona. Facultat d'Economia i Empresa. Avinguda Diagonal, 696, 4a planta despatx 430. Tel.: +34 93 402 18 66 · Email: mpareja@ub.edu
Presentació
El grup de recerca en Creativitat, Innovació i Transformació Urbana (CRIT) de la Universitat de Barcelona té com a objectiu general l'anàlisi de la transformació social i econòmica de les ciutats i regions metropolitanes en un context de globalització econòmica creixent. La globalització ha accelerat el procés d'urbanització a escala global i ha situat les ciutats i les regions metropolitanes com a elements centrals del creixement econòmic.  Davant aquesta situació, les ciutats han desenvolupat noves formes de governança local per tal d'assegurar el creixement econòmic, la competitivitat global, així com certes formes de cohesió social que evitin les conseqüències de les creixents pautes de desigualtat.
El grup de recerca CRIT analitza les conseqüències en termes socials, econòmics i ambientals d'aquest conjunt de canvis a través de l'anàlisi de dinàmiques de transformació urbana, siguin generals com específiques de l'àmbit de regeneració urbana i de l'habitatge, i l'educació.
QUÈ FEM
Serveis
Estudis de consultoria.
Estudis sobre sectors emergents competitius.
Estudis territorials: rurals i urbans.
Estudis sobre creativitat.
Estudis sobre cultura i societat.
Estudis sobre governanament local i multinivell.
PER A QUI TREBALLEM
Sectors industrials
Sectors culturals, creatius i del coneixement.
Clients
Ajuntament de Barcelona; Banco Interamericano de Desarrollo; Fundació Bofill.
RECERCA
Línies de recerca
Governança i governança multinivell.
Creativitat i innovació: comunitats creatives al territori.
Regeneració urbana i polítiques d'habitatge.
Ciutadania i globalització.
Innovació social contra l'exclusió social.
Desigualtat social, educació i benestar.
Competitivitat i innovació urbana en el context global.
Sostenibilitat mediambiental urbana.
Sostenibilitat, turisme i innovació.
Projectes de recerca
Europeus
SOCOHO 'The Importance of housing systems in safeguarding social cohesion'(2000-2003).
RESTATE 'Restructuring Large-scale Housing Estates in European Cities: Good Practices and New Visions for Sustainable Neighbourhoods and Cities' (2003-2006).
ACRE 'Accommodating Creative Knowledge – Competitiveness of European Metropolitan Regions Within the Enlarged Union' (2007-2010).
COST-Action 'The restructuring of social services in Europe and its impact on social and territorial cohesion and governance'. (2012-2014).
KATARSIS / SOCIAL PLATFORM 'European Networks of exchange of knowledge'. (2017-2010).
Ministerio de Economia y Competitividad
CREAURBS 'Creatividad y Conocimiento: Bases para la nueva competitividad urbana'. (2010-2012).
INNOVA 'Innovación, creatividad y cultura: Definiendo las bases de un nuevo modelo socio-económico para una España post-crisis'. (2013-2016).
INNOSOGO 'Innovación Social y Governanza: prácticas emergentes para ciudades en transformación' (2014-2016).
RESULTATS
Activitats de transferència
Competitivitat local: Creació de les condicions i els processos per a la transformació social, econòmica i urbana d'un territori.
Publicacions rellevants
Barber, A.; Pareja-Eastaway, M. (2010) "Leadership and Challenges in the Inner City: Planning for Sustainable Regeneration in Birmingham and Barcelona". Policy Studies vol. 31, n. 4 pp.393-411
García, M.; Degen, M. (2012) "The Transformation of the 'Barcelona Model': An Analysis of Culture, Urban Regeneration and Governance" International Journal of Urban and Regional Research, vol. 36 (5) pp. 1022-1038
Eizaguirre, S.; Pradel Miquel, M.; Terrones, A.; Martínez, X.; García, M. (2012) "Multilevel governance and Social Cohesion: bringing back conflict in citizenship practices". Urban Studies, vol.49, n.9 p.1999-2016.
Cano, A. García, M. (2012) "Políticas de acción comunitaria en las periferias urbanas: Problemas de transferibilidad". Gestión y Política Pública, vol. XXI, n.2 pp.131-157.
Pareja-Eastaway, M. and Simó Solsona, M. (2014) "From isolated programmes to integral approaches in Spain: the case of La Barceloneta". En: Turkington, R. And Watson, C. (eds) Renewing Europe's housing: strategies for sustainability. London: The Policy Press. CL.
Pareja-Eastaway, M. and Piqué, Josep M. (2014) " Spain: creating ecologies of innovation in cities- the case of 22@Barcelona". In: Engel, J. & S. Fisher (eds) Clusters of innovation. Northhampton: Edwar Elgar Publishing. CL.