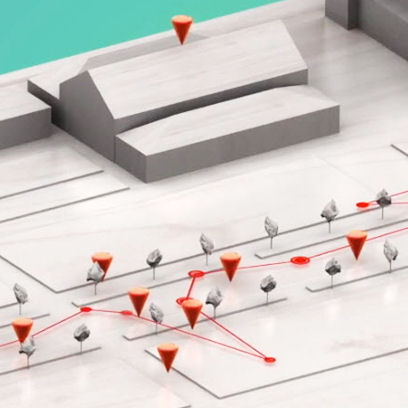 UB researchers awarded by the Mobile World Scholar Challenge
Researchers from the DataScience@UB research group Albert Díaz-Guilera and Josep Perelló, researchers of the Institute of Complex Systems of the UB (UBICS), were awarded the Mobile World Congress Scholar Challenge 2018's Silver Prize Winner for their participation in the section Network Efficiency.
The Mobile World Scholar Challenge is a contest, organized by the GSMA, aimed at university researchers who want to present their innovations in products and services that will make an impact on industry and technology. The video of the awardees describes the research that was carried out through the project Bee-Path, which studies human mobility in certain contexts and with a smartphone app. This project offers an automatic analysis on the kind of mobility the user conducts and it proposes mathematical models to explain the observed phenomena.
Its objective is to predict mobility in certain contexts and help the design of communication protocols so they adapt better to the patterns and to allow a more efficient communication between devices. "In a hyperconnected world, full of mobile devices whose owners move around according to different patterns depending on their personal and environmental features, we should know how this mobility and this interconnection interact" says Albert Díaz-Guilera, director of UBICS.