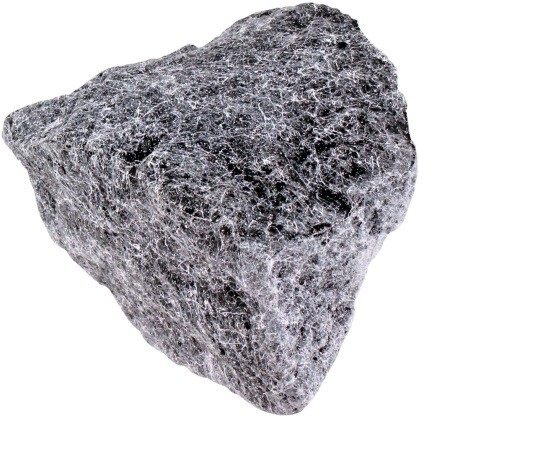 Mineralogia aplicada i medi ambient
QUI SOM 
Equip
Investigador principal: Dr. Albert Soler.
El grup compta amb més de 15 membres inclosos tres professors, la Dra. Àngels Canals, Dr. Juan José Pueyo i Dra. Neus Otero, sis investigadors post- doctorals, tres pre-doctorals i una tècnica, a banda d'estudiants de màster i grau.
Presentació
El   grup   de   Mineralogia   Aplicada   i   Medi   Ambient (MAiMA)  és  un  grup  multidisciplinar  liderat  pel  Dr. Albert Soler de la Facultat de Geologia de la Universitat de  Barcelona  que  treballa  en la  descontaminació d'aigües, geoquímica isotòpica, recursos minerals, durabilitat   mineral   en   obra   pública   i   autentificació d'aliments d'alt valor.
QUÈ FEM
Serveis
Autentificació d'aliments ecològics i d'alt valor afegit
Determinació de reaccions químiques en processos industrials de caixa negra
Descontaminació de sòls mitjançant l'optimització de les estratègies de bioestimulació.
PER A QUI TREBALLEM
Sectors industrials
La versatilitat i precisió de les tècniques d'isòtops estables fan que MAiMA treballi molt estretament per a la indústria minera, explotacions agràries, administracions públiques i empreses agroalimentàries.
Clients
Sumirco;  Salgot; Repsol;  Tubkal; Diputación de Gipúzkoa;  Tragsatec;    Cedinsa; Agbar; ARC; DARP.
RECERCA
Projectes de recerca
(2015-2019) de-Fluoridation technolo-gies for improving quality of Water and Agro-Animal products along East African Rift Valley in the context of adaptation to climate change. (Ref. 690378). I.P. Albert Soler Gil. Horizon 2020, European Comission.
(2015-2017)   Estrategias   de   descontaminación   de   recursos   hídricos   basados   en   la optimización de procesos de atenuación natural (Ref. CGL2014-57215-C4-1-R) I.P. Albert Soler Gil. Ministerio de Economía y Competitividad
(2015-2017) Caractérisation minéralogie/chimie/isotopes de la pollution en soufre dans les aérosols urbains à Montréal et Barcelone. (Ref. RUI2015A). I.P. Albert Soler Gil. Appel à projets de coopération Québec-Catalogne, Govern de Québec.
(2012-2014) Atenuación natural e inducida de la contaminación por fuentes agrícolas e industriales de aguas subterráneas (Ref. CGL2011-29975-C04-01) I.P. Albert Soler Gil. Ministerio de Ciencia e Innovación.
RESULTATS
Activitats de transferència
Estudi de les reaccions produïdes en sediments i columna d'aigua per descàrregues mineres que afectin als recursos hidrobiològics marins.
Avaluació de marcadors per discriminar la carn de porcs criats en un sistema de producció ecològica respecte d'un sistema convencional.
Assajos per determinar el grau d'alteració dels àrids a emprar en les capes de rodadura de barreges bituminoses.
Recerca de l'origen i evolució de la contaminació per nitrats en aigües subterrànies.
Estudi de la procedència de l'aigua present en tancs de gasoil.
Publicacions rellevants
Corominas J., Martínez-Bofill J. and Soler A. 2015. A textural classification of argillaceous rock and their durability. Landslides, Vol.12.
Merchán D., Otero N., Soler A. and Causapé J. 2014. Main sources and processes affecting disolved sulphates and nitrates in a small irrigated basin (Lerma Basin, Zaragoza, Spain): Isotopic characterization. Agri Eco and Eviron, Vol.195.
Palau J., Marchesi M., Chambon J.C., Aravena R., Canals À., Binning P.J., Bjerg P.L., Otero N. and Soler A. 2014. Multi-isotope (carbon and chlorine) analysis for fingerprinting and site characterization at a fractured bedrock aquifer contaminated by chlorinated ethenes. Sci. Total Environ, Vol.15
Audí-Miró C., Cretnik S.,Torrentó C., Rosell M., Shouakar-Stash O., Otero N., Palau J., Elsner M. and Soler A. 2014. C, Cl and H compound-specific isotope analysis to assess natural versus Fe(0) barrier-induced degradation of chlorinated ethenes at a contaminated site. J. Hazard. Materials, Vol.299