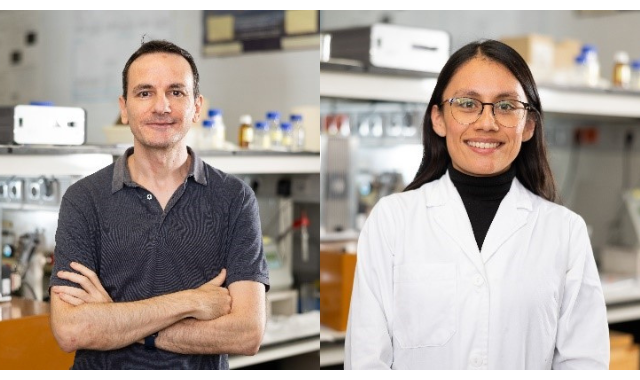 UB researchers receive AGAUR-Producte grant to develop new wastewater treatment system
The University of Barcelona, through its technology and innovation transfer office, the Bosch i Gimpera Foundation, has received from AGAUR a grant of 100,000 euros for a project related to the development of a new electrochemical reactor for the continuous treatment of wastewater. The project is led by Ignacio Sirés, professor of the Department of Materials Science and Physical Chemistry (Physical Chemistry section) of the Faculty of Chemistry of the UB.
Effective and efficient wastewater treatment is one of the current challenges, especially in a context in which water reuse could become one of the great solutions to the climate crisis. Among the many technologies for the removal of organic micropollutants and pathogenic microorganisms, the superiority of the so-called advanced oxidation processes has been demonstrated in recent years. Of these processes, the most effective and easy to implement are based on the activation of H2O2, a chemical reagent that can be transformed into highly oxidizing oxygenated radicals to effectively remove these contaminants.
However, one of the obstacles to the implementation of this technology is that the industrial H2O2 synthesis process is very energy intensive and has a remarkable environmental impact. In addition, it also involves expensive and dangerous steps, such as transportation, storage and handling.
Faced with this situation, the researchers have developed an electrochemical reactor designed to produce H2O2 in situ and use it to continuously decontaminate and disinfect urban and industrial wastewater. In addition, the reactor has an innovative design that increases treatment capacity and reduces energy consumption compared to other similar reactors.
The project, with file number 2021 PROD 00171, has received a grant from AGAUR under the modality "Ayudas Producto para proyectos innovadores con potencial de incorporación al sector productivo" (Product aid for innovative projects with potential for incorporation into the productive sector).