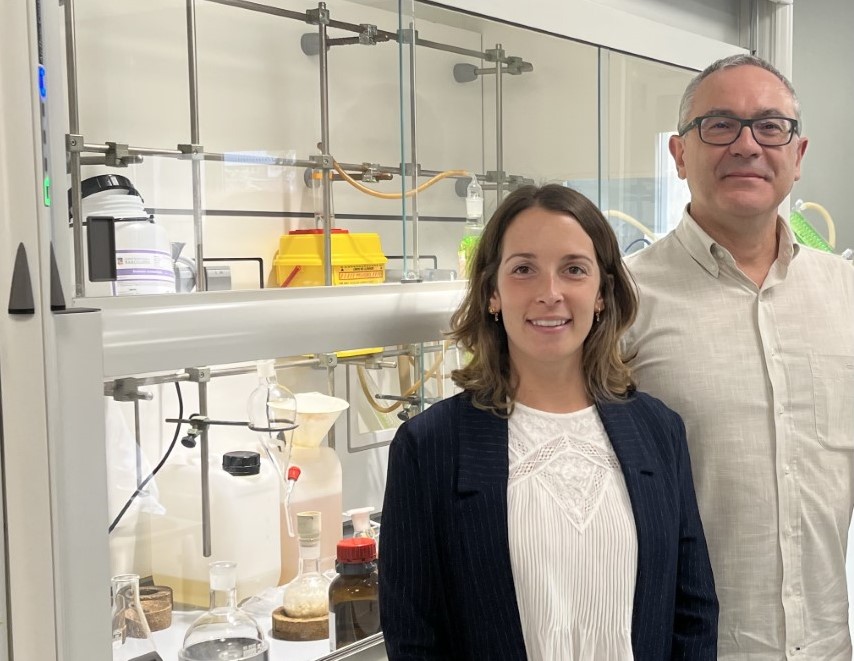 UB researchers awarded AGAUR-Producte grant to develop innovative dual-action drug for chronic pain
The University of Barcelona, through its technology and innovation transfer office the Bosch i Gimpera Foundation, has been awarded a €90,000 AGAUR-Producte grant for a project to develop a drug to treat chronic pain, based on an innovative approach that simultaneously regulates two therapeutic targets involved in pain. The research is led by Professor Santiago Vázquez and Dr Eugènia Pujol, of the UB Faculty of Pharmacy and Food Science and the UB Institute of Biomedicine (IBUB).
Chronic pain is a serious health issue affecting 20% of the adult population in developed countries and one of the main causes of disability. Current therapies based on modulating one therapeutic target are only effective for half of patients and must often be administered in limited doses due to their side effects.
Within a research project aimed at developing new pain relievers, the UB researchers have designed a series of molecules that interact with two therapeutic targets related to the biological pathways of pain. One of these dual-action compounds, administered as a subcutaneous injection, has shown to have powerful analgesic effects in mice and rats in two animal models for chronic pain (postoperative pain and pain caused by rheumatoid arthritis). The next step, and the goal of this grant, is to assess the pharmacokinetic and pharmacodynamic behaviour of the drug when administered orally.
The project, with reference number 2021PROD00181, has received an AGAUR grant in the category 'Producte Grants for innovative projects with the potential for being incorporated into the production sector.'