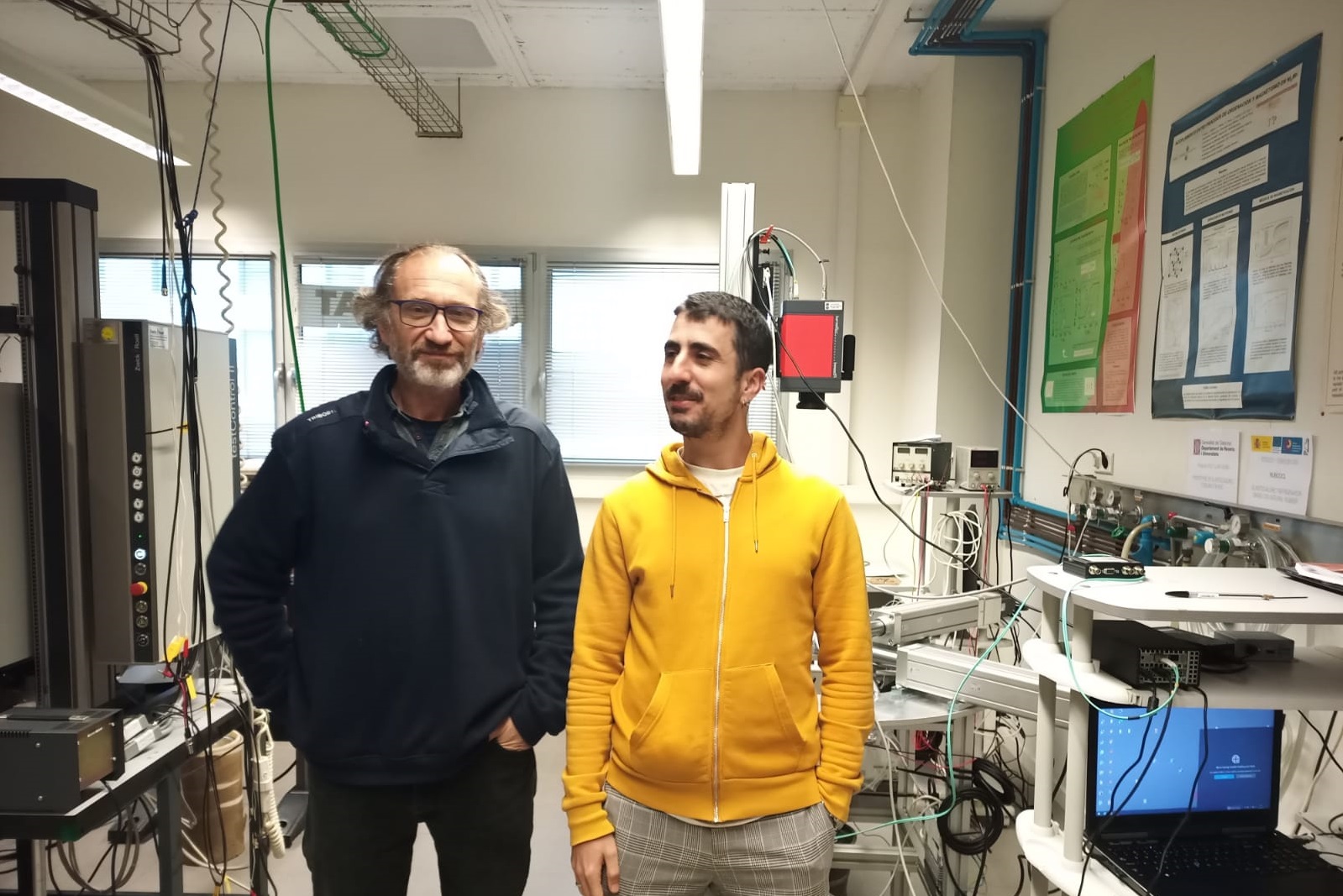 UB researchers awarded AGAUR-LLAVOR grant to develop prototype of rubber-based refrigerator
Refrigerators today use fluorinated gases, which contribute to the greenhouse effect responsible for climate change. The University of Barcelona, through its technology and innovation transfer office the Bosch i Gimpera Foundation, has been awarded a €20,000 AGAUR-LLAVOR grant for a project led by Dr Eduard Vives, professor in the Department of Condensed Matter Physics of the UB Faculty of Physics, to develop a prototype of a device that takes advantage of the cooling properties of rubber. The research will be conducted with Dr Enric Stern as the science entrepreneur.
Rubber has excellent elastocaloric properties, meaning it can absorb and release heat when under mechanical stress. One of the advantages of this sort of material, compared to other alternatives with refrigerant properties based on electrocaloric or magnetocaloric effects, is that it is easier to apply mechanical stress than an electric or magnetic field to achieve the same sort of refrigeration.
Plus, rubber can be produced in any shape, so it can be changed to improve mechanical and thermal properties. The researchers will take advantage of these specific characteristics to design a heat exchanger providing an innovative solution to more efficient refrigeration at an affordable price, and without greenhouse gas emissions.
The project, with reference number 2021 LLAV 00080, has received a Knowledge Industry Grant in the category 'Llavor grants for innovative projects with the potential for being incorporated into the production sector'.