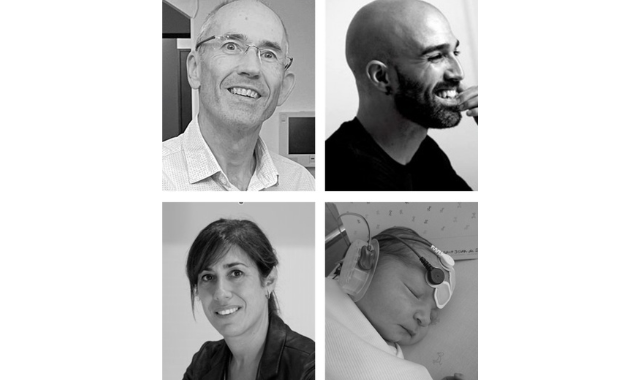 UB researchers awarded AGAUR-LLAVOR grant to develop artificial intelligence tool to detect infants at risk of neurodevelopmental delay
The University of Barcelona, through its technology and innovation transfer office the Bosch i Gimpera Foundation, has been awarded a €20,000 AGAUR-LLAVOR grant to advance development of a tool that uses artificial intelligence to detect infants with neurodevelopmental issues. The project is led by Dr Carles Escera, professor of Cognitive Neuroscience in the UB Department of Clinical Psychology and Psychobiology, and researcher at the UB Institute of Neurosciences and Institut de Recerca Sant Joan de Déu, with Dr Jose Valenzuela participating as the science entrepreneur.
Each year, roughly 375,000 births are registered in Spain, 10% of which are small for their gestational age and at high risk of experiencing neurodevelopmental delay. Recent studies have identified that up to 40% of infants with this condition, known as foetal growth restriction (FGR), experience neurodevelopmental delays, especially in language acquisition, which affects their reading abilities and, therefore, academic performance.
In this project, UB researchers are developing a solution to detect this delay based on non-invasive recording of the infant's brainwaves in response to spoken sounds. This encephalogram is interpreted by an artificial intelligence algorithm that can provide a qualitative indication of the infant's risk of neurodevelopmental delay. Plus, this algorithm is trained using a database where researchers add each new case analysed in order to make it even more precise.
Currently, there aren't any medical or psychological procedures that include detecting and following up on these children, nor to take preventive measures as early as possible. So, this tool will allow families and health professionals to take personalised steps to mitigate neurodevelopmental deficiencies right away.
The project, with reference number 2021 LLAV 00079, has received a Knowledge Industry Grant in the category 'Llavor grants for innovative projects with the potential for being incorporated into the production sector'.