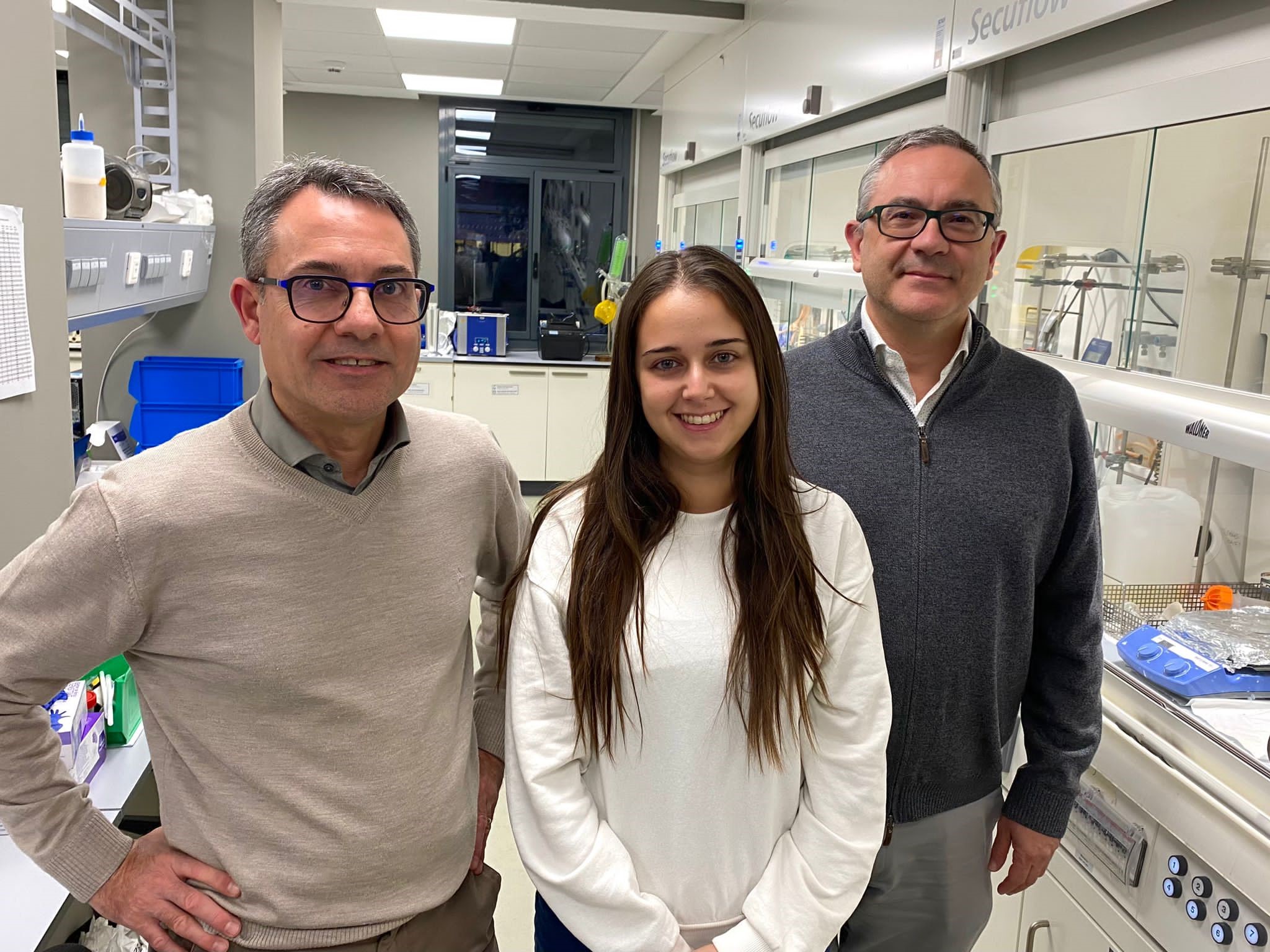 UB researchers awarded AGAUR-LLAVOR grant to design new drug targeting two therapeutic targets in the treatment of Alzheimer's
The University of Barcelona, through its technology and innovation transfer office the Bosch i Gimpera Foundation, has been awarded a €20,000 grant for a project led by Dr Diego Muñoz-Torrero, professor in the Department of Pharmacology, Toxicology and Therapeutic Chemistry of the UB Faculty of Pharmacy and Food Science, to design a new class of compounds with a combined effect on two therapeutic targets that are key in the early stages of Alzheimer's. Also participating in the project are Noemí Martínez, PhD candidate in the group led by Dr Muñoz-Torrero, and Dr Santiago Vázquez, professor in the same department.
We don't currently have any drugs to cure or slow the development of this neurodegenerative condition – characterised by cognitive decline and dementia – that has become the main cause of disability among the elderly and one of the main causes of death.
Only four Alzheimer's drugs have been approved, with limited and temporary effects, while most drug candidates haven't made it through clinical trials. One of the possible causes of this failure rate is that they were drugs designed to attack only one biological target, while Alzheimer's seems to be the result of a complex network with multiple molecules and biochemical pathways playing a key role.
In this context, the researchers propose a new approach to this disease. It is a new class of small molecules that simultaneously attack two, previously unexplored, molecular targets that play a key role in crucial mechanisms in the early stages of Alzheimer's: neuroinflammation and neurotoxicity induced by amyloid-beta peptides.
The combined effects on the two therapeutic targets seek to have a greater impact on the Alzheimer's pathology network and, therefore, provide more effective treatment that can stop or slow the neurodegenerative process. Now, with this grant, the project aims to expand the family of molecules and identify a suitable candidate for in vivo proof-of-concept testing.
The project, with reference number 2021 LLAV 00082, has received a Knowledge Industry Grant in the category 'Llavor grants for innovative projects with the potential for being incorporated into the production sector'.