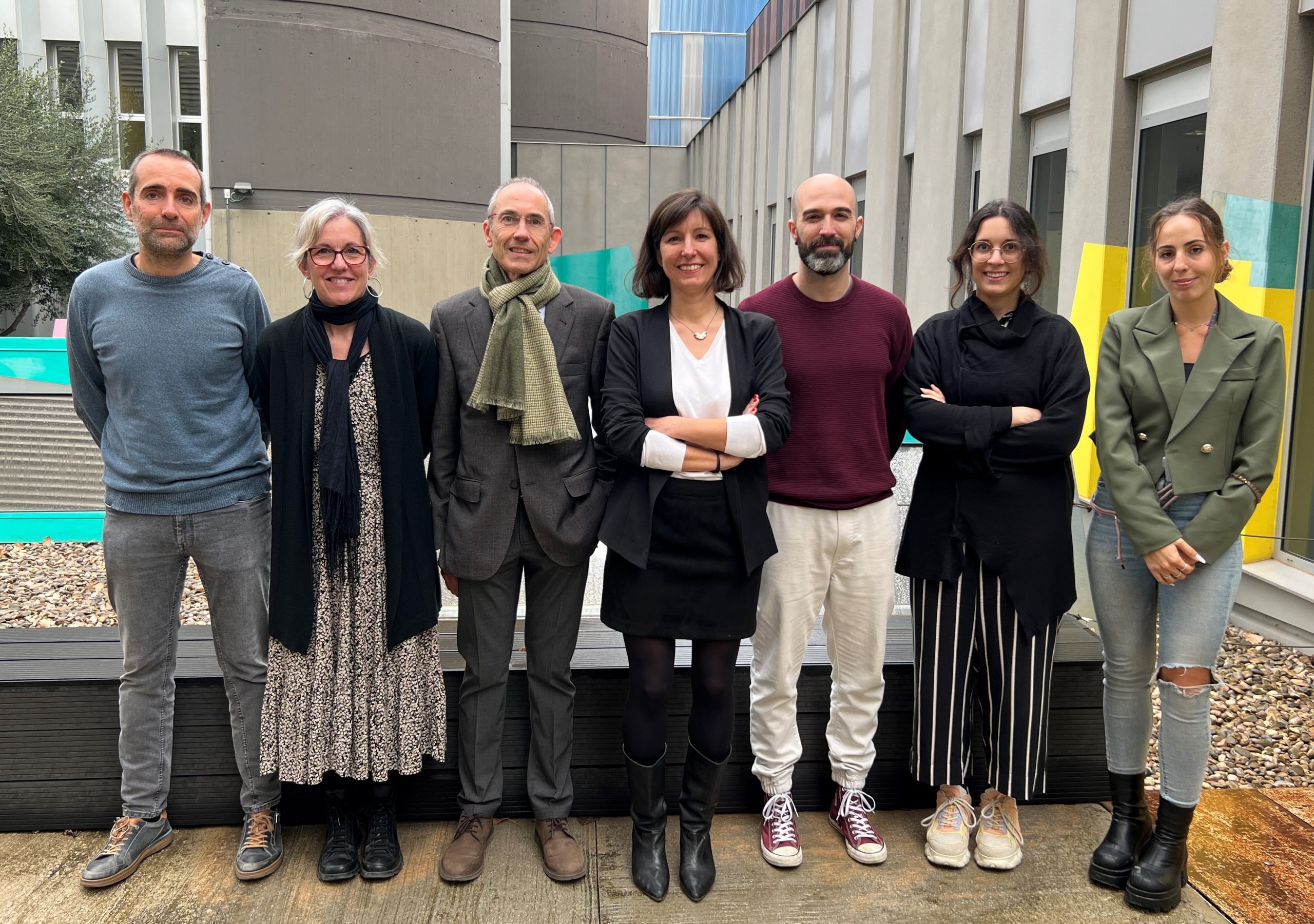 UB awards €100,000 to research projects selected in F2I call
The University of Barcelona, through its knowledge transfer office the Bosch i Gimpera Foundation, has awarded €100,000 in grants to four research projects selected in the Proof of Concept (PoC) category of the 2022 Fund for the Promotion of Innovation (F2I) call. Each of the four projects chosen will receive €25,000 to help mature their technologies and get them closer to market requirements and transfer through out-licensing to an existing company or creating a new spin-off.
On 23 February, there was a gathering for the projects awarded grants through the seventh F2I call, which aims to drive innovation and valorisation of projects at the University of Barcelona with high potential for transfer and impact on our society.
This year, the projects awarded grants were: an artificial intelligence tool to predict neurodevelopmental progress of infants with low birth weight, by Dr Carles Escera of the Faculty of Psychology; 3D passive tags, by Dr Neus Vidal of the Faculty of Physics; new metal-based anticancer agents for photodynamic therapy, by Dr Vicente Marchán of the Faculty of Chemistry; and the use of organoids as an in vitro health product, by Dr Sandra Acosta of the Faculty of Medicine and Health Science.
The Proof of Concept grants are for UB researchers leading transfer projects in which the University owns or co-owns both the knowledge and prior technology and the results the grant would apply to. A total of 14 research projects generated at the University of Barcelona applied for these grants this year.
Since 2016, the Fund for the Promotion of Innovation programme has led to six spin-offs: AIGecko Technologies, Bluephage, ColorSensing, Mind & Identity, NeurekaLAB, and Virtual Bodyworks. It has also made it possible to licence six technologies and has leveraged over €5 million in public and private funding.