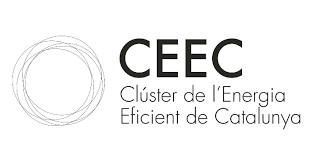 The FBG becomes the new member of the Catalan Efficient Energy Cluster
The FBG has joined the Catalan Efficient Energy Cluster (CEEC), an entity that gathers organisations that offer, promote or develop products or services related to energy efficiency in the fields of buildings, mobility, public services, industry, and training. The cluster brings together more than 160 companies and institutions, and aims to offer integrated and innovative solutions in energy efficiency to the market.
In this context, the FBG joins the CEEC with the objective of promoting cross-disciplinary transfer in the field of energy efficiency and to offer the research and expertise of the research staff of the University of Barcelona in areas such as data sciences (analysis, models, and prediction), materials engineering, economics (market studies and data analysis) and psychology, pedagogy, and education (awareness-raising activities).
If you are research staff at the UB and believe that your research falls within the field of energy efficiency, please send us an e-mail to promocio@fbg.ub.edu