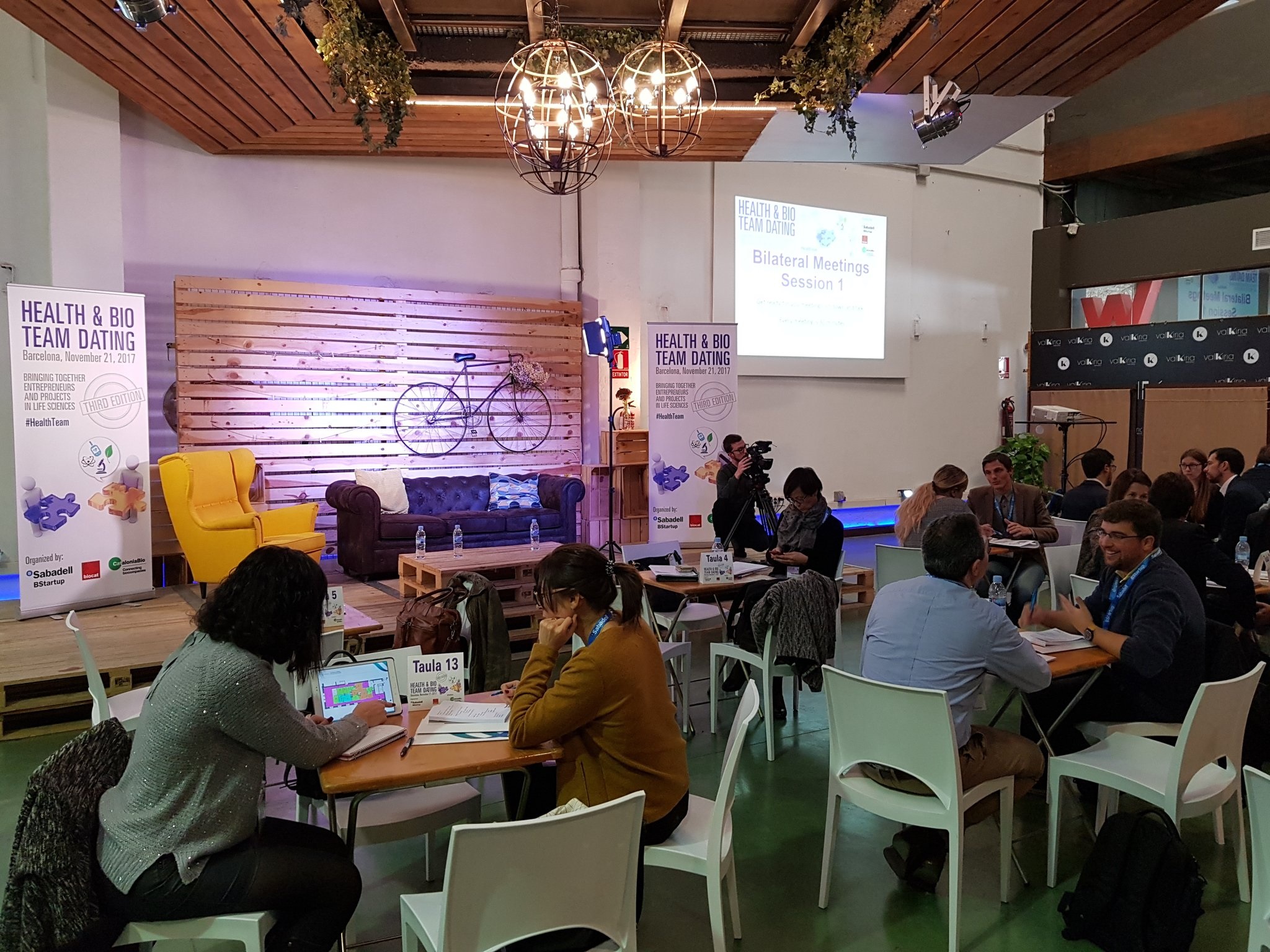 Researchers seek partners and investors in Health & Bio Team Dating to bring their research to the market
Representatives of a total of 24 biomedical research projects have taken part in the third edition of Health&Bio Team Dating, which took place in Barcelona on 21th November. It is the only speed-dating event in this industry, and offers a chance to contact potential partners who can help them attract investment and bring their science to the market. Over 160 sessions were held over a four-hour period as part of this initiative, which has been organised by Banco Sabadell's BStartup, Biocat and the association of companies CataloniaBio, with the collaboration of 29 universities and research institutions in Catalonia.
"At BStartup we are seeing more and more investors who are interested in the biomedical industry, and in order to cater for this interest we need to find more projects with potential in the healthcare industry", said Yolanda Pérez, Director of BStartup. "For this reason, we are promoting Health&Bio Team Dating for the third consecutive year, in order to generate synergies between scientists and professionals with a business profile who can help to translate scientific developments into products that can have an impact on society."
Catalan biomedical companies attracted 153.1 million euros in private investment during 2016, according to the first 2017 Study on investment in biomedicine in Catalonia: Achievements and future challenges, compiled by CataloniaBio and EY. According to the study, 38% of companies in the industry will have to resort to new financing sources within the year and 28% in 1-2 years.