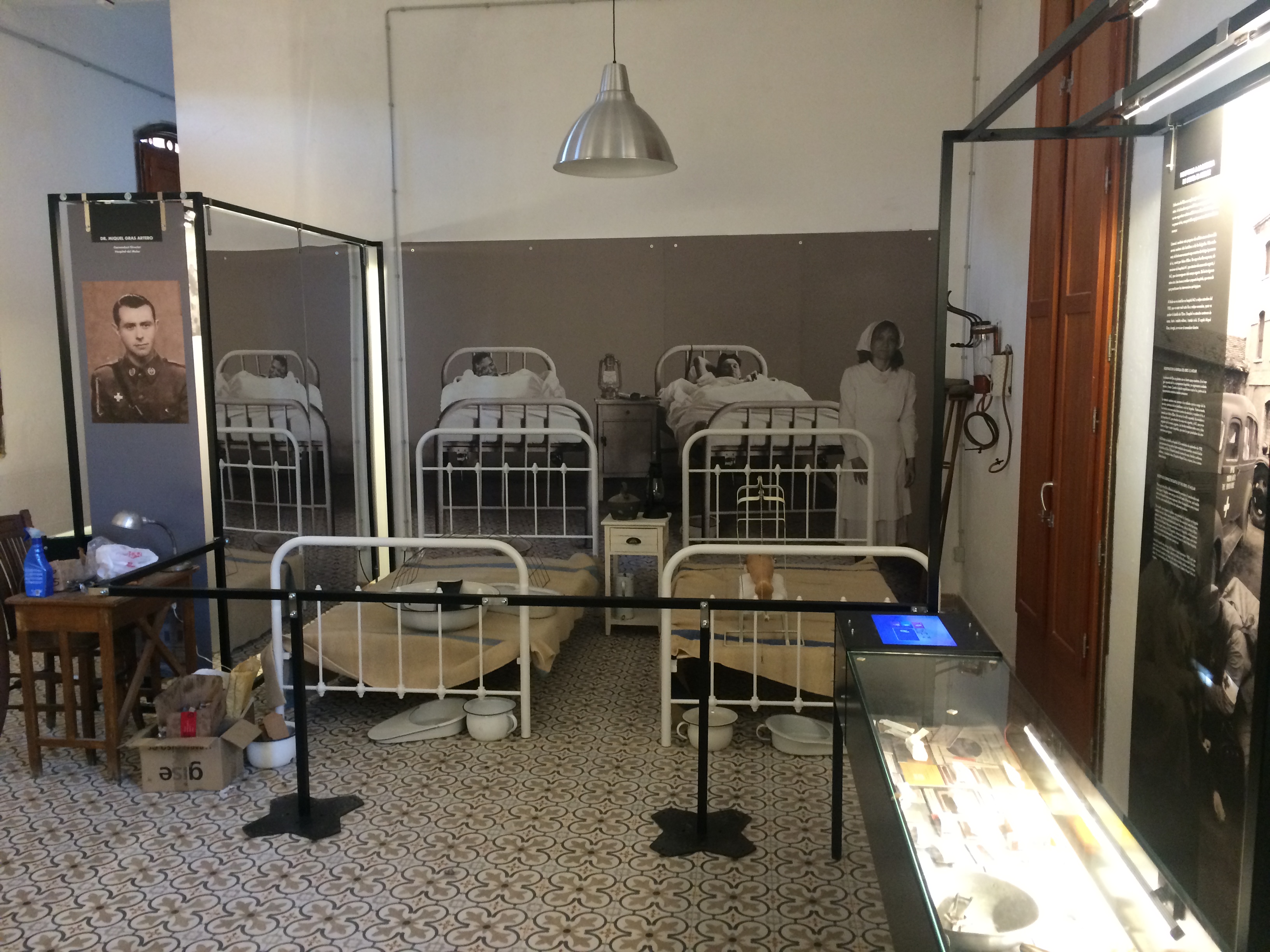 Recreation of surgical interventions in Civil War front
During the Spanish Civil War, the units in Loussa mine, in el Molar (Priorat), held a campaign hospital. Now, the Research Group on Heritage Didactics (DIDPATRI) of the UB has recreated the old hospital in this same space, through a careful scenography and audiovisual media to reproduce the surgical interventions that were carried out in the war front. Also, it features an extraordinary exhibition with more than 500 tools and elements of medicine and surgery used during the war.
This space, named as Interpretation Center el Molar, is an initiative by the Molar city council together with DIDPATRI. The research group designed the museography which was later built by the company Molècula. Francesc Xavier Hernández, director of DIDPATRI, says they carried out "an audacious audiovisual proposal". "We recorded groups of history recreation, with which we get extreme realisms", he continues. An outstanding element is the recording of a replica of an operation in the operating room following Trueta model to treat injuries, carried out by the Catalan doctor Josep Trueta, which was first applied in the Spanish Civil War to be then used during the Second World War.
The researchers in DIDPARI believe the most relevant fact is to exhibit the collection of surgery and war medicine Jordi Jara-Marina and the legacy of the Mauri-Serres family. This is an exceptional series, which features the instrumental for transfusions, a kit for amputation and the selection of medicines and aid-kits of the time. "Some of these pieces are unique and the exhibition is the most relevant one on health and war surgery in Southern Europe", says Francesc Xavier Hernández.