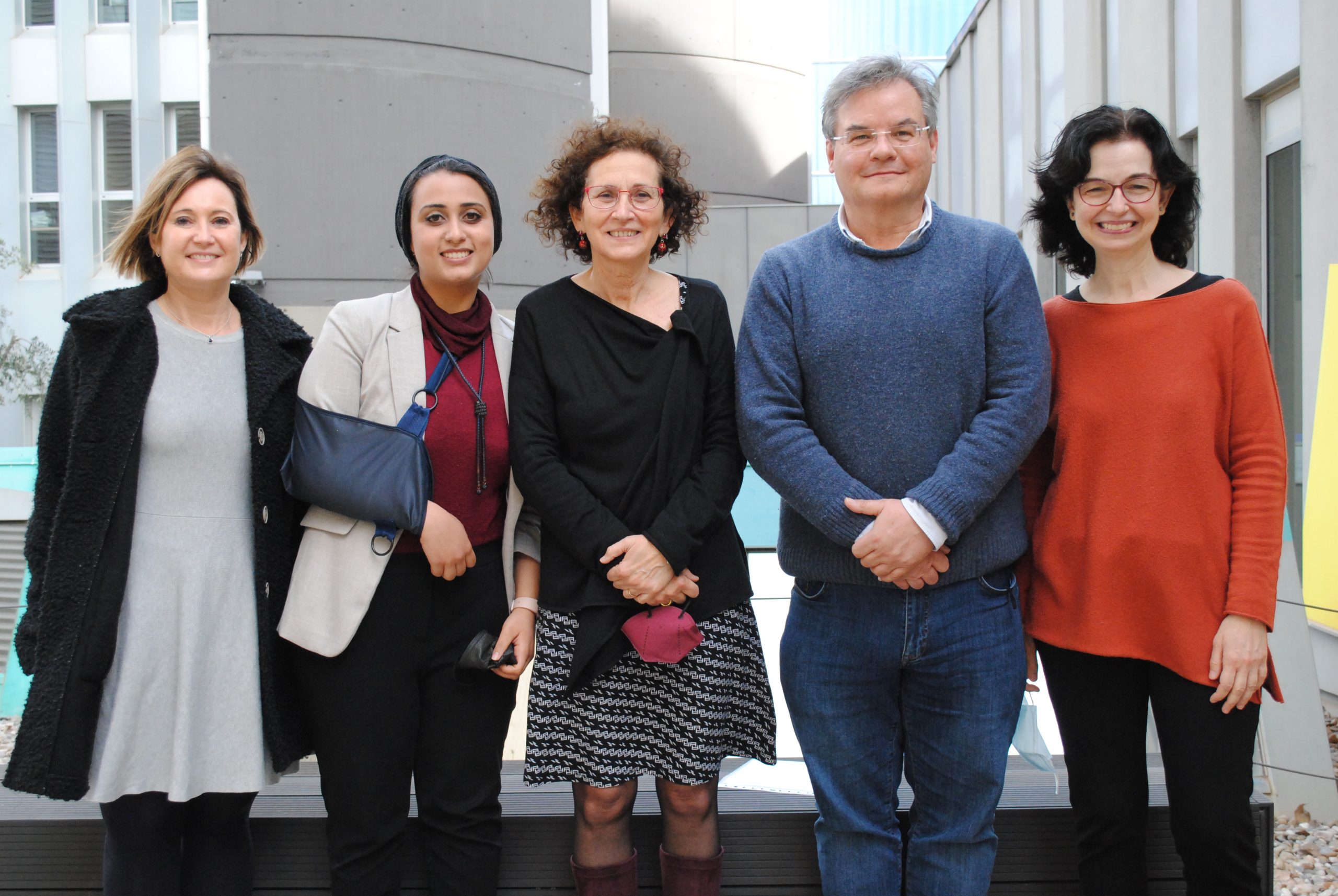 Potential molecular targeted therapy against pancreatic cancer
Pancreatic cancer is the most aggressive and least curable of all malignant tumors in humans. In 2020 it caused more than 400,000 deaths worldwide. In Spain, despite it being only the ninth most frequent type of cancer, it is the third leading cause of death among cancer patients. A UB team coordinated by Dr. Neus Agell, Professor of the Department of Biomedicine of the Faculty of Medicine and Health Sciences, has synthesized a new compound with the potential to become a future therapy against this type of tumor.
The new product is a peptidomimetic capable of blocking the activity of the KRAS oncogene, one of the most important therapeutic targets in the fight against this disease. So far, oncogenic KRAS mutations have been detected in 90% of pancreatic tumors.
The molecule developed by the UB team would be able to block the interactions of KRAS with other proteins, which are necessary for its oncogenic activity, thus inhibiting tumor progression.
The results of the first in vitro experiments carried out with the new compound in pancreatic cancer cell lines are very encouraging. The observed efficacy of the compound is even better than that of other current targeted therapies. In addition, this compound could inhibit the activity of the different oncogenic KRAS mutants.
The fact that this molecule is a peptidomimetic offers several advantages, as these compounds are more effective at blocking protein-protein interaction sites than other commonly used smaller drugs. Moreover, they have lower molecular weight than antibodies and are therefore easier to synthesize, cheaper to produce, and less immunogenic.
The next step forward in this research will be to carry out an in vivo proof-of-concept trial of the drug in mice to validate its effects as a therapeutic compound against pancreatic cancer. The Bosch i Gimpera Foundation has granted €25,000 to this project within the framework of the call for proposals of the Fund for the Promotion of Innovation (F2I) to promote these new experiments and help to valorize the product.