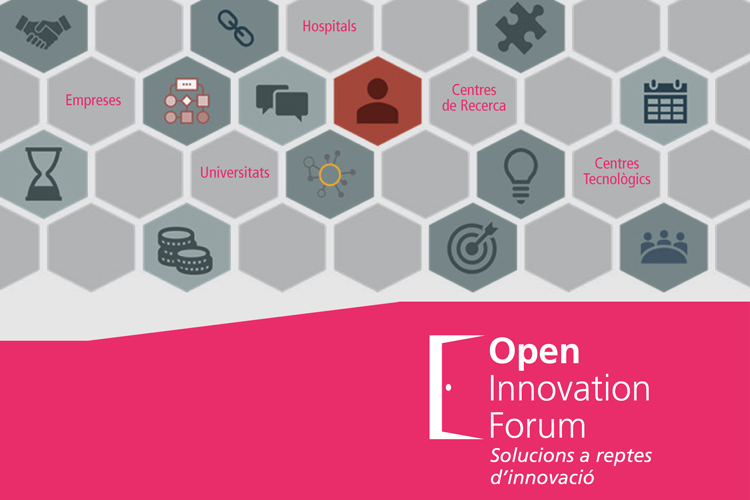 Open Innovation Forum 2021: where business innovation challenges find solutions
The call is now open to take part in the 4th edition of the Open Innovation Forum, the program promoted by Biocat, Bosch i Gimpera Foundation, UAB Research Park, CIT/UPC and UPF Ventures that gives companies the chance to find solutions and specific guidance to tackle their innovation needs.
The program lets companies post their challenges on an online platform and find out which options could be the best fit, based on proposals from universities and research centers. An opportunity to bridge the gap between companies and problem-solving stakeholders, encouraging new collaborations.
The program is open year-round and divided into six areas of knowledge (healthcare and life sciences, food, chemistry, energy and resources, industrial systems and mobility). It is open to any company with innovation needs for developing new products or services or that is interested in exploring new innovation opportunities; and to research groups at universities, research centers and technology centers interested in applying their research in the Catalan business arena.
The previous Open Innovation Forum, held in 2020, saw nearly 52 challenges from 23 companies and more than 101 registered problem-solvers, with nearly 134 meetings held.
Virtual meetings with non-disclosure coverage
The initiative takes place on an online platform, where companies post their challenges with total privacy, meaning only problem-solvers have access to this information..
After that, within 6-8 weeks, the companies will receive proposals of solutions and can schedule bilateral meetings with the centers that proposed solutions through the same online platform.
There will be a non-disclosure agreement available for both parties to sign. The companies can decide what information to post on the platform and what they want to keep confidential.
The initiative culminates with two meetings that will take place in the months of July and December. Through an agenda of pre-established interviews, companies and researchers can meet to explore new opportunities to develop innovative projects.
Interested? Take part! 
Any companies and stakeholders that are interested in participating can register as many of their challenges as they want. Signing up for the program gives you access to the platform all year long and costs €250 for companies and €150 for problem-solvers.
For more information, contact us at openinnovationforum@biocat.cat and they'll be glad to answer your questions.