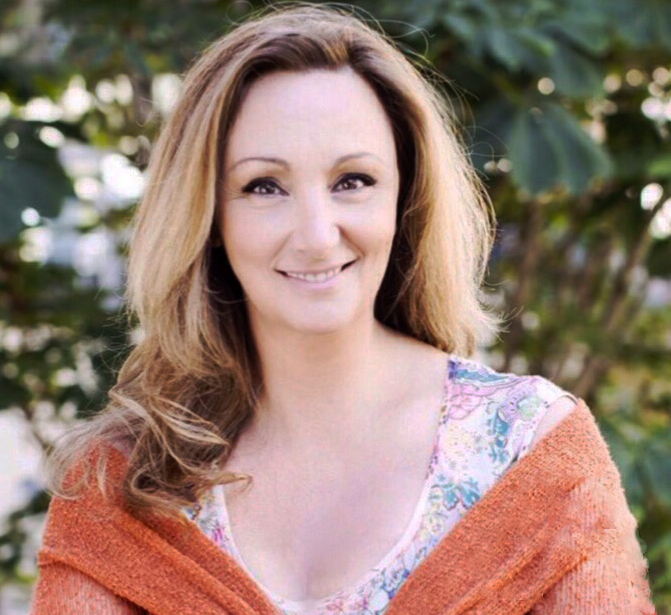 Olga Jubany «It is not that there is more discrimination, but there are more platforms to give voice to it»
Providing empirical foundations for those who can transform projects into actions is the goal of the research carried out by Olga Jubany, an anthropologist from the University of Barcelona. During the last few years, Professor Jubany has been the coordinator of international projects on hate speech on the Internet and LGBTIphobia in small and medium-sized European cities. "Discrimination is often linked to diversity," says Jubany.
Is there more discrimination now than twenty years ago?
There has always been discrimination, fear of others, rejection … It is not that it has grown now, I do not think so, but it is more visible, it has become more evident, and that is why it seems to us that hate crimes and hate speech grow in areas such as the Internet, which we did not have before. Therefore, it is true that there are elements that make racism more widespread with globalization, but that does not mean that people are more or less racist, they simply have more platforms from which to give voice to this kind of speech.
In the matter of gender, LGBTIphobia has existed for a long time, but much progress has been made in this regard. We cannot say that it has grown, but it has become more visible, precisely as a result of the acknowledgment of rights that are now considered inalienable. With regard to racism, certain political sectors have often relied on this fear of the other to accomplish their objectives, for example in the area of immigration, which has not helped improve the situation. It is true that there is evidence pointing to a growth of racism across Europe, but I often wonder if this growth is real or if this phenomenon was already somewhat dormant and the campaigns and extremisms—both political and of certain social movements—have given strength and a new voice to it. On the issue of immigration, during the last 40 years we have moved from a stance of protection of political refugees to the claims that immigrants have taken over Social Security, stolen our jobs, and squeezed the system dry; and from this discourse we have already passed on to the narrative of fear and terrorism. All this is based on this fear of the other. Immigrants have become the scapegoats of all the problems of society, to the point of dehumanization.
What is the importance of the role played by new technologies in this problem?
New technologies are very important, especially in relation to hate speech. It is terrible how something can spread through social media and reach many people, because of the impersonality, immediacy, and speed of these actions.
One of the fundamental problems is that, for different reasons, people do not usually file a complaint for this kind of abuse (up to 90% of people who have received attacks do not report them). We talked to several people and we realized that there is a flaw in the mechanisms that allow reporting these actions on platforms like Twitter, Facebook, and others, and we wanted to test this. We identified 100 very clear cases of hate speech in social media and denounced them. In 90 of the 100 complaints we filed, we were told that, according to their community, these were not considered cases of hate speech, despite the fact that the other 10 cases were identical. Thus, we evinced that the mechanisms for reporting abuses in social media do not work. What we have to do, then, is report it to the police. Fortunately, in Catalonia we have one of the most advanced—if not the most advanced—prosecutors' office in Europe in relation to crimes of discrimination and hate speech. This format started out in Catalonia and has now been implemented in all Spanish provinces, and is taken as an example across Europe.
How can this problem be solved, or at least reduced?
It is a long-standing cultural problem that stems from the cultural baggage of many generations, which is very difficult to change. Even though the law has changed, people find it difficult to understand and assume that these newly acknowledged rights are indeed inalienable. Our culture is dynamic and fluid and therefore changes, but very slowly. Education is undoubtedly a key issue in this respect, but not only the education of young people, but also that of police services, health workers, and office staffers, among others.
Awareness is also very important. There are so many campaigns carried out against certain communities in a very constant and subtle way. How many times have we read in the press: "Two people and a Gypsy …"? Have we gone mad? These are campaigns in favour of racism. It is clear that the least we can do is to launch counter-campaigns. However, it is important to bear in mind that the specific awareness campaigns are just as crucial as the responsibility of the media, for instance. It is often more effective not to launch a campaign but to show responsibility in each and every headline. If this responsibility existed, we would surely not need so many campaigns.
What are you working on at the moment?
We recently completed the Prism project (Preventing, Controlling, and Combating Internet Hate Speech). It received broad media coverage, because this is obviously a subject of interest. The book Las palabras son armas will be published next autumn, and its preface has been written by Miguel Ángel Aguilar, prosecutor of the Hate and Discrimination Crimes Service of Barcelona.
We have been working on the Divercity project on homophobia and transphobia in small and medium-sized European cities for over a year and a half. This research deals with the experience of LGBTIphobia in cities that are not great and magnificent capitals, but the vast majority of cities in Europe, where day-to-day life is much more present, where everyone knows each other, and there are not so many public services. We are now in the action phase: we have just carried out a training workshop for police officers and prosecutors in the city of Sabadell, in September we will conduct another one for journalists and media along with the European Federation of Journalists, and we have also taught courses for ESO students with the support of city councils.
How important is it that the Humanities collaborate with institutions?
It's fundamental. Nowadays those of us who work in the field of research are quite clear on this point. You cannot do research without knowing how it is perceived, or about the actual experiences and the underlying culture. Who influenced society the most, Einstein or Marx? Just think a little about it. Thinking about developing advances for a society you do not know does not make much sense, and to understand it in depth you need the Humanities. Moreover, many of the greatest changes our society has undergone are social changes, social revolutions. There have also been technological advances, but many of these were also brought about by social change.
More about Olga Jubany:
The best advance or invention in history: I hope it is yet to come, but I suppose some of the revolutions and equality rights achieved contribute as much to society as any other experimental invention, or even more.
The worst one: Even the worst invention makes us learn something about ourselves. Simply saying that something is wrong does not make us move forward. What we need to consider is why we got there and what we need to do so that it does not happen again.
The FBG is… a fundamental cornerstone for me, without which I could not do the research I do. I think we are extremely fortunate to have their expertise. For many years I have worked with other institutions that are often more renowned and are at the forefront of academic rankings, but, frankly, I think that not even these institutions have the support that the expertise of the Bosch i Gimpera Foundation provides us with.