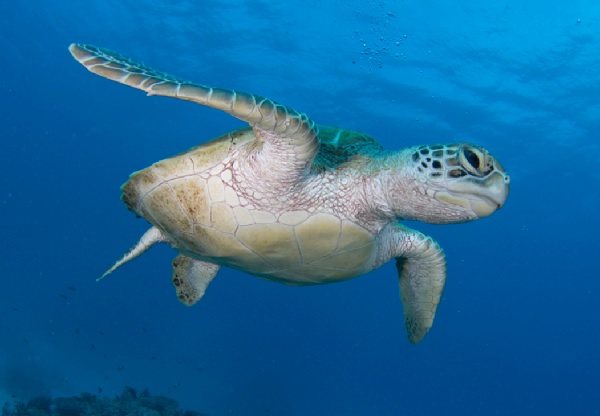 A genetic study managed by the FBG reveals the success of the reintroduction program of the green turtle in Cayman Islands
The reintroduction program for the green turtle in the Cayman Islands was crucial in re-establishing the nesting population of this species,which are threatened by the effects of human overexploitation, according to a study published in the journal Molecular Ecology and led by the experts Marta Pascual and Carlos Carreras, from the Evolutionary Genetics laboratory of the Faculty of Biology and the Biodiversity Research Institute (IRBio) of the University of Barcelona.
The new study, with its first author being Anna Barbanti (UB-IRBio), represents the first genetic study of the reintroduction project of this endangered species, and the wild population of green turtles in the Cayman Islands, a British Overseas Territory.
According to the conclusions, the current wild population of green turtle in the Cayman Islands has been recovered as a result of the reintroduction process; it presents a high genetic diversity and shows no difficulties regarding breeding. However, the authors of the study recommend conducting a genetic monitoring of the species in this region of the Caribbean since it shows a differential genetic heritage compared to other populations of the Caribbean. Other participants in this study were Clara Martín and Víctor Ordóñez (UB–IRBio), and other experts from the University of Exeter, the Cayman Turtle Farm (CTF) and the Department of Environment of the Cayman Islands Government (United Kingdom).
The genetic studies carried out by the Evolutionary Genetics team of the UB and IRBio are part of the first scientific initiative to assess the global impact of the reintroduction of the species Chelonia mydas in the Cayman Islands from different sides: social and economic, commercial, and even gastronomic. This research study has been funded by the European Regional Development Fund (FEDER), as well as the Darwin project, with the support of Bosch i Gimpera Foundation (FBG) of the UB and the Department for Environment, Food and Rural Affairs (United Kingdom).