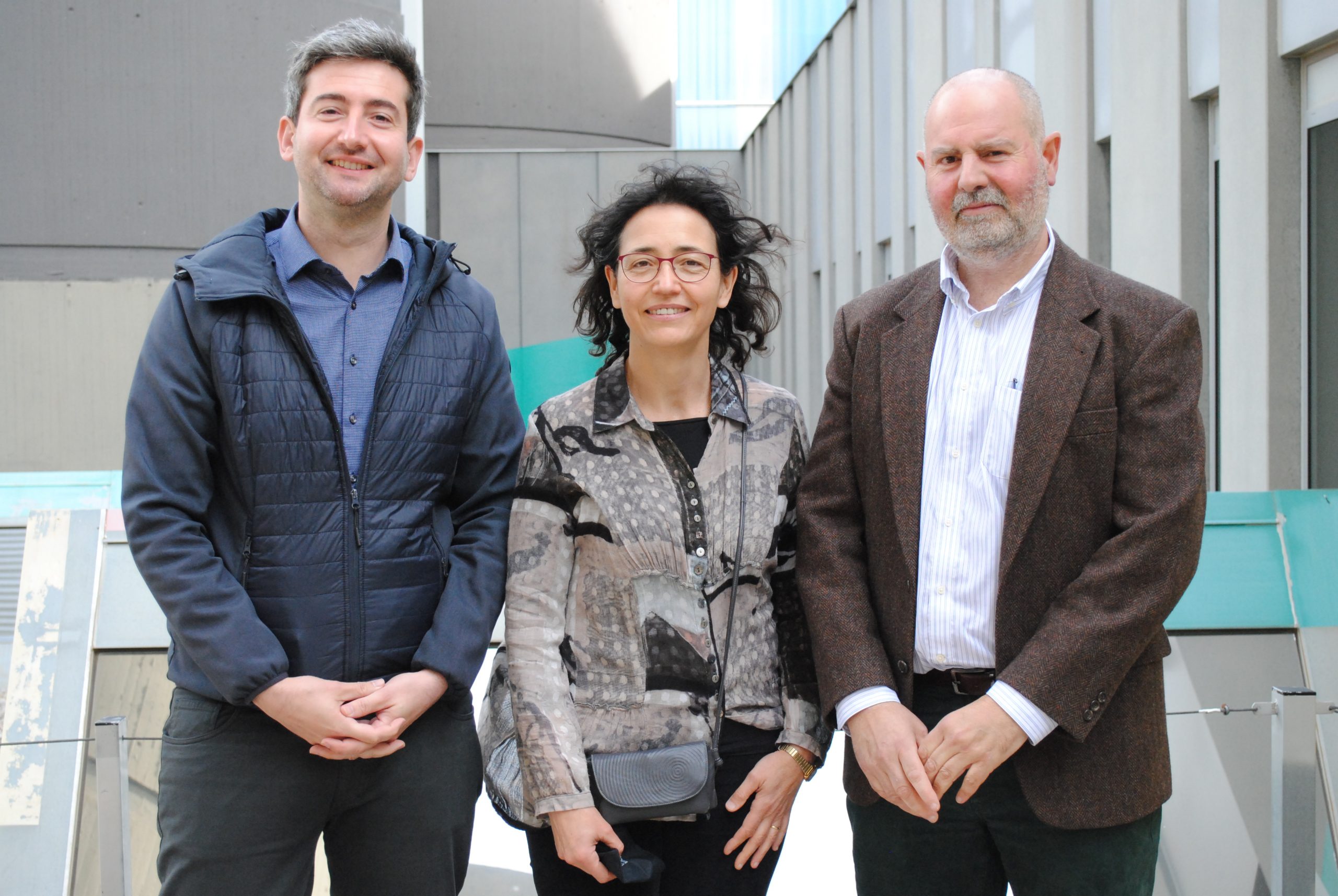 A digital microscope as small as a chip
Researchers Anna Vilà and Ángel Diéguez, faculty members at the UB's Faculty of Physics, are leading a project to develop a high-resolution digital microscope as small as a chip. This is an ultra-compact technology based on a LED matrix that does not use lenses and only consists of electronic elements. This innovative and pioneering design makes it possible to achieve a product of exceptionally small dimensions that facilitates positioning the microscope in places that are difficult to access.
Thanks to its tiny size, the device can be moved to the observation point allowing continuous and real-time monitoring. In addition, it could also be easily moved along a sample to provide a more complete picture and more reliable statistics of the observed object. These unique properties can be useful in different economic sectors, in tasks such as visualizing fermentation processes, monitoring cultures, controlling the asepsis of surgical material, and measuring contamination.
The fact that the microscope is made only of electronic components makes it very easy to use, as it does not have to be aligned and focused. In addition, it also offers less weight and lower cost than a traditional instrument with lenses, takes up less space, and allows for minimal length, because it bypasses focusing distance. It is also much more robust, because it avoids mechanical elements, which could get out of adjustment and damage the device.
The operation of the new microscope has already been successfully tested in the laboratory, although the design of the physical support of the complete device still needs to be finalized. In order to valorize the product and complete the development of the hardware and software needed to fine-tune this new technology, the Bosch i Gimpera Foundation has awarded €25,000 to this project within the framework of the of the call for proposals of the Fund for the Promotion of Innovation (F2I).