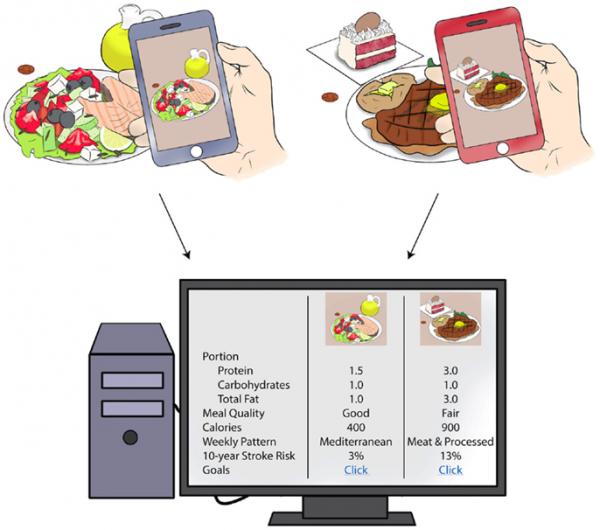 Cutting-edge technology to streamline catering services and promote healthy habits
Deep learning is a field of artificial intelligence that in recent years has revolutionized the market and our daily life in aspects such as automatic driving or facial recognition. A new project led by Dr. Petia Radeva, a researcher at the Faculty of Mathematics and Computer Science, aims to use this technology to promote healthy habits and improve the management of catering services, especially in large companies.
The LogMeal application uses a powerful algorithm to recognize different types of food from a basic image. Thus, through a photo of the customer's meal, the system can calculate its price and control the consumed products in real time. This automation of catering services helps to save time on payment and to achieve an improved management of the stock and the products needed at any given time.
In addition to recognizing and differentiating multiple food products within a single image, LogMeal is able to extract ingredients and nutritional information, data that can be sent to each customer's smartphone to track their diet and even provide personalized advice.
The Bosch i Gimpera Foundation has granted Dr. Radeva € 25,000 within the framework of Fund for the Promotion of Innovation (F2i) with the aim of carrying out a proof of concept and validating this technology under real conditions.