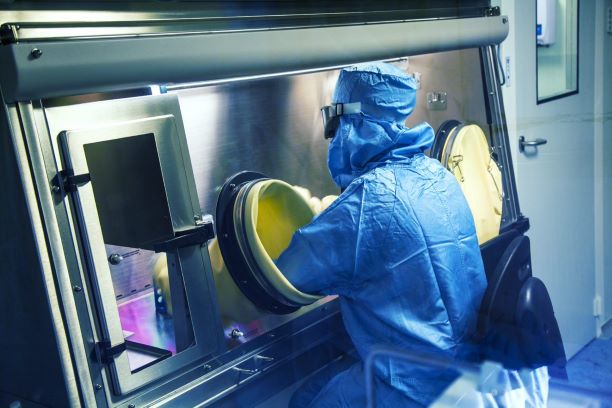 Creatio takes part in the production of CAR-T ARI-0001 advanced therapy
The Production and Validation Center for Advanced Therapies (Creatio) of the University of Barcelona, has taken part in the production of viruses that act as vectors for the CAR-T ARI-0001 drug, approved by the Spanish Agency of Medicines and Medical Devices (AEMPS) and carried out by the Hospital Clínic de Barcelona. This new therapy intends to treat acute lymphoblastic leukaemia in those cases that feature resistance to classic treatments.
CAR-T ARI-0001 is a chimeric antigen receptor T-cell treatment, a type of cell and genic therapy in which the patient becomes his or her own donor thanks to the genetic modification of his/her lymphocytes. This is the first treatment of this kind to be fully developed in Europe, and the first of its type to be approved of in Spain, through the exceptional authorization for its use by AEMPS. Acute lymphoblastic leukaemia (ALL) is one of the four main types of leukaemia and is featured by an excessive production of lymphocytes, or white blood cells, immature, that are quickly multiplied and move to normal cells in the bone marrow. Although many of the cases achieve a full remission with chemotherapy or a bone marrow transplant, between 10 % and 15% of patients die due to treatment resistance, due to its toxicity or relapse. Results of the trial show that CAR-T ARI-0001 produces a complete response in more than 70% of the patients, which means there is no residual disease left.
Since 2017, Creatio has produced the GMP condition viruses for the Hospital Clínic de Barcelona. At the moment, Creatio is producing viral particles that are distributed to four hospital centers in Spain: Hospital Clínic, Hospital de Sant Pau i la Santa Creu (Barcelona), Clinica Universitaria de Navarra and Hospital La Paz in Madrid. These viruses will be used to produce new CAR-Ts as advanced drugs for patients with haematological pathologies.