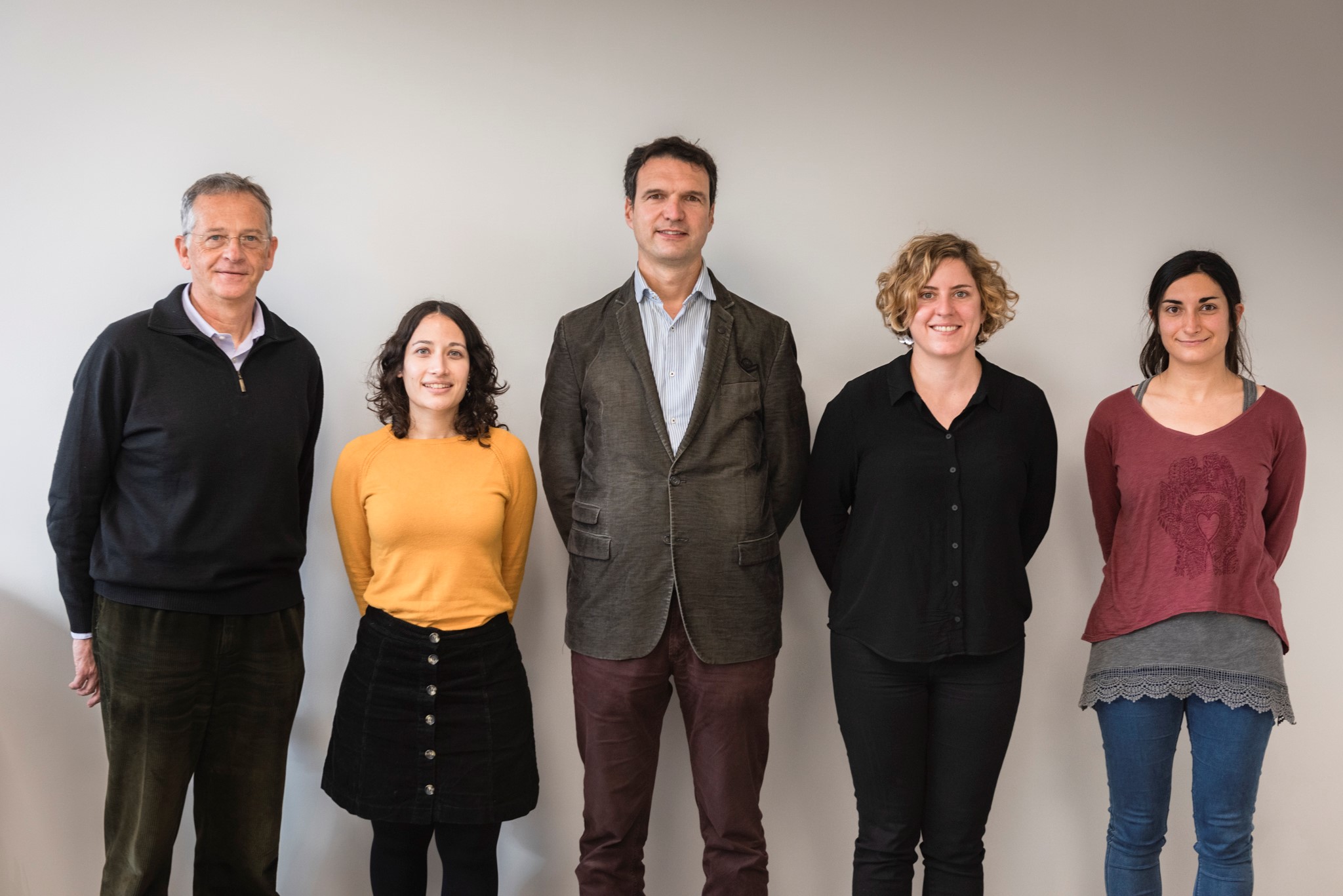 Bluephage wins the Senén Vilaró Prize with a technology to measure the microbiological quality of water
Bluephage has been the awardee of the Senén Vilaró Prize to the top innovative company 2020 thanks to its disruptive and innovative technology, carried out to detect coliphages, a type of bacteriophages that are used as viral indicators of the microbiologic quality of water. The company was launched in 2016 by the researchers Joan Jofre, Francisco Lecena and Anicet Blanch, from the Research Group of Microbiology of Waters related to Health (MARS) of the University of Barcelona, and Enric Queralt, entrepreneur in the water sector.
The insufficient sanitation of water for human consumption causes about two million deaths per year worldwide due to an important amount of pathogens that are transmitted through the water and which can cause diseases such as diarrhoea, cholera and dysentery, among others. This is why one of the aspects the United Nations lists as pending within the sustainable development goals is related to the sustainable management of water and conditions of sanitation: by 2030, the UN wants to guarantee the universal access to potable, safe and affordable water to all population worldwide.
In this context, Bluephage has been creating new products since its creation as well as providing services in the field of the analysis of bacteriophages as viral indicators in water, food and biosolids. The company has the fastest, most precise and user-friendly viral indicator in the market: a test to detect coliphages of water and food in an easy way and in less than four hours, compared to the twenty hours or more that others need to conduct this kind of analysis. The use of coliphages as viral indicators of the quality of water has been promoted by the UN guidelines and several regulations, among which are the new European guidelines on the water for human consumption and reuse of water. This fact suggests an important advancement for the UB spin-off during the upcoming years.
Bluephage has already began with the sales of the first kits in certified laboratories in Spain, Italy, France, the Netherlands, United States, Israel, Switzerland and Russia, among others, and has signed distribution agreements for France, Italy, Portugal, the Czech Republic, Singapore and South Africa. Since its creation, the biotech company has closed two investment rounds for a total value of more than 886,000 euros, in which two offices of local families have taken part. At the moment, Bluephage is about to close a third round that has exceeded the spin-off's own expectations with the arrival of new investors.