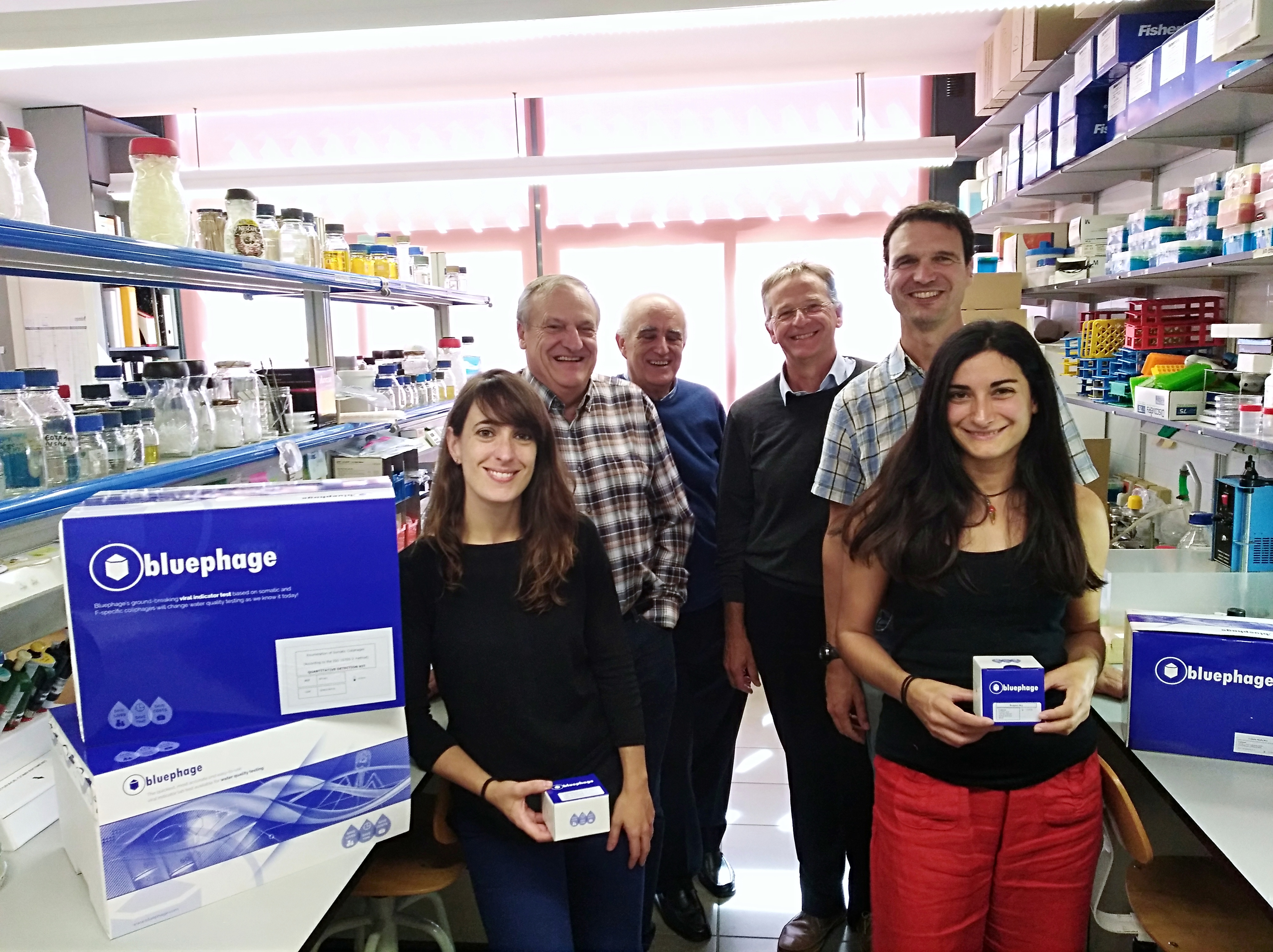 Bluephage, a spin-off of the UB, receives 250,000 euros in aid and already exceeds one million euros in capital contributions
The biotechnology company Bluephage has received €250,000 in NEOTEC aid for business projects requiring the use of technologies or know-how developed based on the research activity. The spin-off, founded in 2016 by researchers from the University of Barcelona Joan Jofre, Francisco Lucena, Anicet Blanch and Enric Queralt, boasts the fastest, most accurate and easiest-to-use viral indicator on the market. This is a test to quantify bacteriophages (viral indicators) in water and food simply and in less than five hours, in contrast to the almost twenty-four hours currently required to perform this type of analysis. Furthermore, the bacterial indicators currently used to analyse water quality do not determine the presence of a wide range of viruses causing serious diseases, and are usually based on fairly long culture methods, which require a lot of prep time for materials, qualified personnel and special equipment.
During its first capital increase in 2017, Bluephage obtained €180,000, while in 2018 the biotech closed a second increase of €702,000. Thanks to the aid, and together with these rounds of private investments, Bluephage already has over one million euros in capital contributions. "This enables us to consolidate the business project and complete the development of the different products linked to viral indicator analysis in water and food," explains Enric Queralt, managing director of the spin-off.
Bluephage is currently completing the development phase of new products and starting the international marketing of a series of already completed analysis kits. "We're talking to different distributors around the world who will help us get into different markets," explains Queralt. The products are based on a technology developed by the Health-Related Water Microbiology (MARS) research group at the University of Barcelona, and are aimed at water supply and sewerage companies and at food and water analysis laboratories worldwide. "Our project is global, and the challenge is to incorporate clients from as many countries as possible," concludes Enric Queralt.