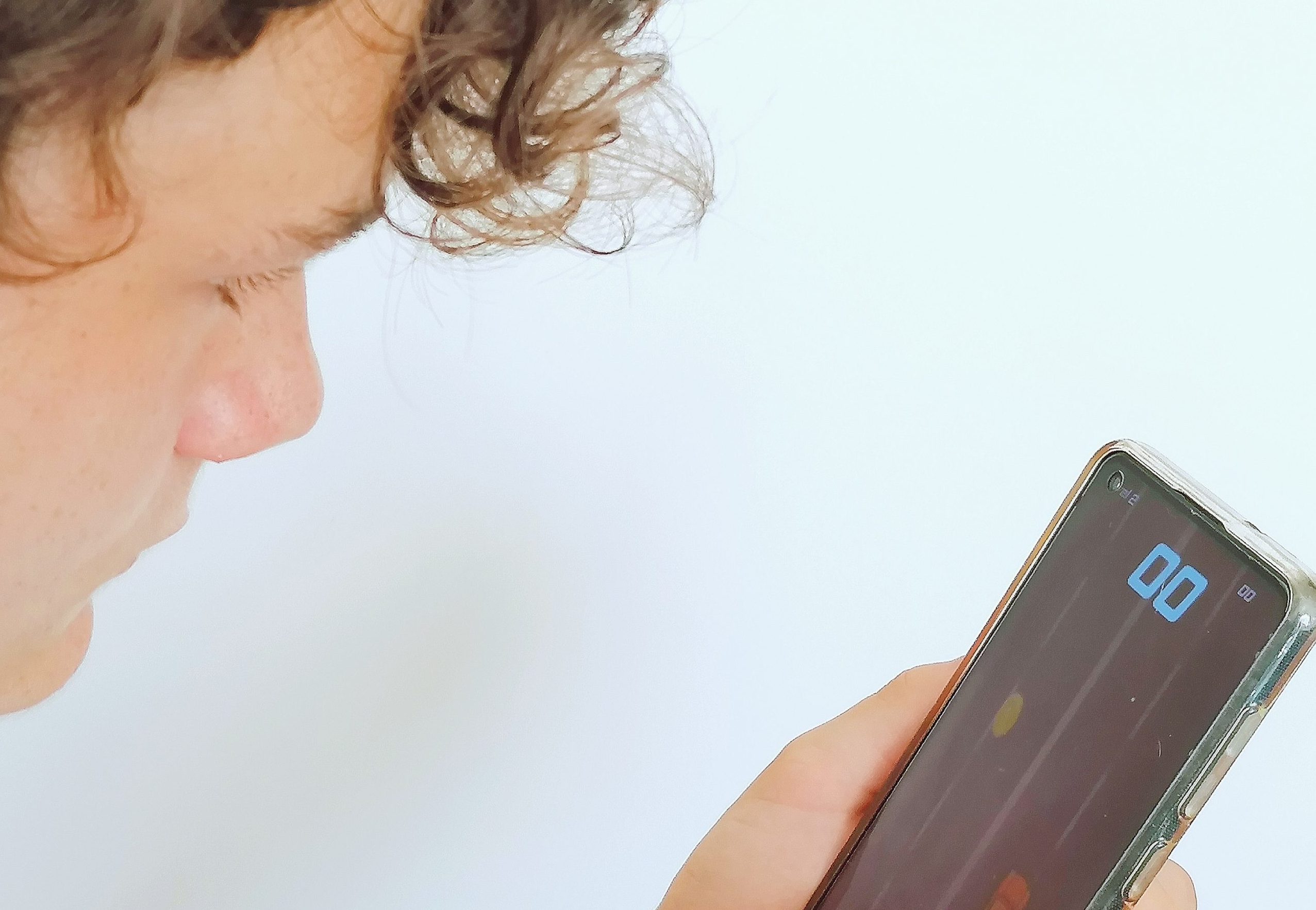 A video game against ADHD and dyslexia
Braingaze, a spin-off of the University of Barcelona, has developed BGaze Therapy Attention, a game for Android mobiles and tablets for the non-pharmacological treatment of disorders such as ADHD and dyslexia. BGaze Therapy Attention uses the smartphone or tablet's camera to follow the player's eye movements, so the player controls the game with their gaze, without having to touch the screen. It is a simple and fun game that consists of guiding a car along a road and collecting prizes while avoiding collisions with other cars to score points and move on to the next levels, including pit stops.
BGaze Therapy Attention is based on the same scientific evidence as BGaze Therapy, another video game designed by Braingaze to treat ADHD without drugs. A scientific study conducted in collaboration with ADHD clinical experts successfully validated digital treatment based on regularly playing a video game via eye-tracking. These evaluations show that participants who played this type of video game improved their ability to resist impulsivity and maintain high levels of attention by 56%. Unlike the vast majority of video games that claim a real effect on ADHD symptoms, BGaze games are the only ones that act on cognitive processing mechanisms located in deep brain systems.
Hans Supèr, CTO of Braingaze, reports he has seen "significant positive changes in patients. Playing games using eye tracking helps them to reduce excessive eye movement and improve their ability to fixate their gaze, which in turn reduces ADHD symptoms.
The video game can be downloaded from this link.