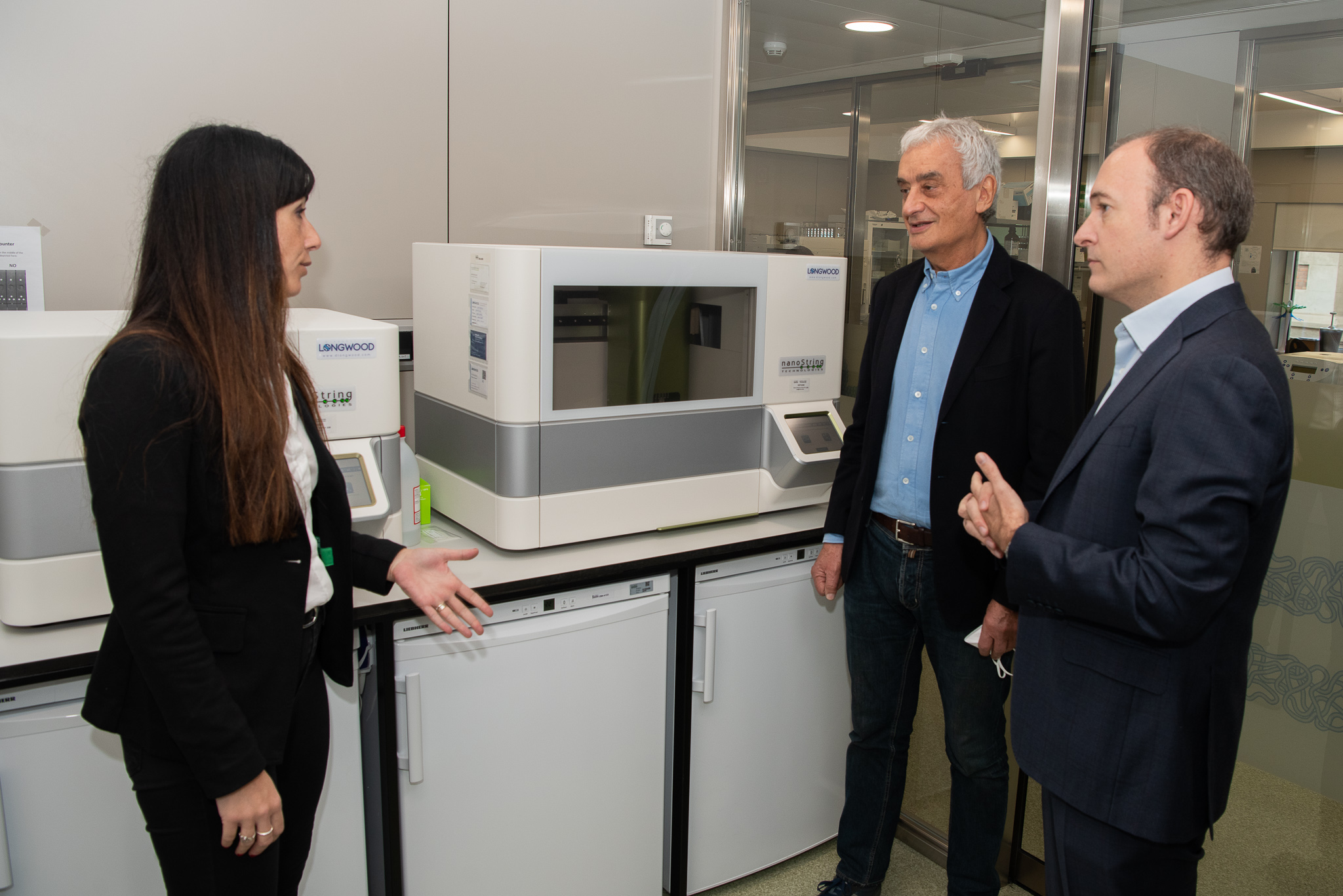 A test based on UB technology that enables tailor-made treatments for breast cancer
A technology jointly developed by Reveal Genomics, a spin-off of the University of Barcelona, the August Pi i Sunyer Biomedical Research Institute (IDIBAPS), Barcelona's Hospital Clínic and the Vall d'Hebron Institute of Oncology, has made it possible to design a genomic test capable of measuring the tumour grade of a type of HER2-positive breast cancer (HER2+). This screening tool will make it possible to personalise the treatment of this type of cancer at an early stage. So far, it is already marketed at hospitals in Spain and Italy.
The HER2DX test is a tool that integrates the patient's clinical data with genomic data and performs an RNA analysis of 27 genes. Thanks to this, oncologists can gauge the patient's potential responsiveness to possible treatments. "We realised that, on the one hand, we were overtreating many patients and, on the other, we were undertreating others," says Dr Aleix Prat, Head of the Medical Oncology Department at Hospital Clínic and of the Translational Genomics and Targeted Therapies in Solid Tumours group at IDIBAPS, senior lecturer at the UB, and co-founder of the company REVEAL GENOMICS.
The results of this test provide two very important pieces of information. They indicate, first, the patient's risk of metastasis in coming years and, secondly, the probability of the tumour disappearing thanks to the administration of a treatment before surgery. "This test will allow us to make much more precise and careful therapeutic decisions at the time of diagnosis," adds Prat.
The test is performed by biopsy in a laboratory at Hospital Clínic and the results are available in approximately seven working days. With this diagnosis, the oncologist and the patient can make much better informed decisions.
First test worldwide to be marketed
The HER2-positive (HER2+) breast cancer test developed by Reveal Genomics is the first worldwide to be marketed. HER2+ tumours have a high cure rate –around 90%–if treated correctly, so the main concern is whether there will be metastasis and what is the most appropriate treatment to prevent it. Dr. Prat points out that "we are in the era of precision oncology and this test is a very useful tool that goes in that direction."