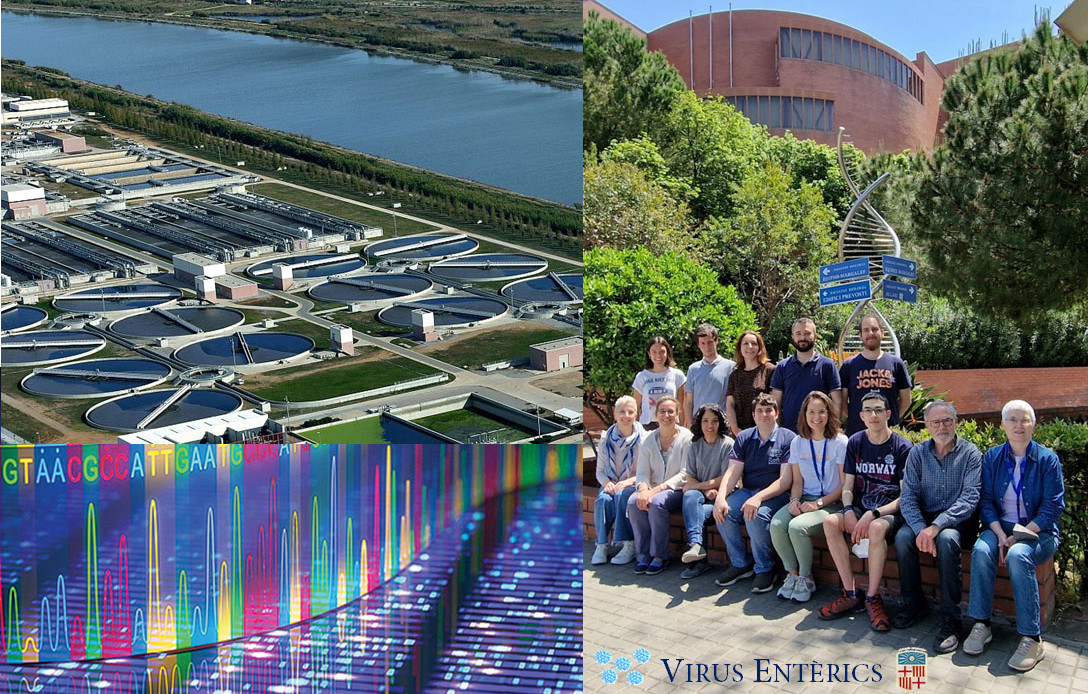 SARS-CoV-2 wastewater surveillance
The UB Enteric Virus Group coordinates and tracks SARS-CoV-2 in wastewater in Spain and Catalonia
Environmental surveillance of SARS-CoV-2 in untreated wastewater has proven to be a valuable tool to complement and bolster clinical and epidemiological surveillance of COVID-19. In this line, researchers Rosa Maria Pintó and Albert Bosch of the UB Enteric Virus Group have analysed wastewater samples from Spain and Catalonia through the VATar project, run by the Ministry of Health and Ministry for the Ecological Transition and Demographic Challenge, and the SARSAIGUA project, coordinated by the Catalan Institute for Water Research (ICRA) and funded by the Catalan Ministry of Health.
The surveillance programme monitors SARS-CoV-2 levels and variants in wastewater entering purification plants (EDAR) in Spain (VATar project) and Catalonia (SARSAIGUA project). The staff at each of the plants take a sample once a week and the data obtained is available to the public.
According to the researchers, Rosa Maria Pintó and Albert Bosch, this method is quite reliable, as the data has shown. "We get population data using a non-invasive system, allowing us to anticipate an increase or decrease in cases and providing information on both symptomatic and asymptomatic cases."
This method provides an early warning of community transmission of the virus in the area and makes it possible to track the spread of the virus among the population, showing the trends, evolution and critical points or points of highest risk.
Now that it is no longer obligatory to report the number of cases, analyses like these are essential. "We can estimate increases or decreases in incidence based on changes in SARS-CoV-2 levels in the samples. Furthermore, we also look for any new variants that may appear, which allowed us to anticipate circulation of the Omicron variants BQ.1/BQ.1.1 before clinical cases were detected in Catalonia," Pintó and Bosch highlight.
Detecting viruses in wastewater is a technique that has mainly been used for COVID-19, but could also be used for other viruses like the flu or polio.