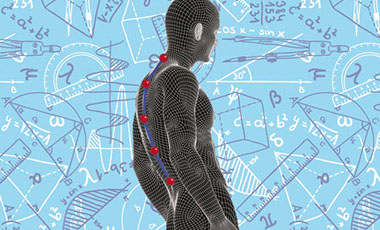 3D Technology to improve body posture
PhysicalTech, SL (University of Barcelona - Mézières Institute of Global Physiotherapy)
PhysicalTech is now commercializing this technology through a network of distributors in Spain, Italy, France, Colombia, and Argentina.
The spin-off PhysicalTech, created in 2014 by a team of computer engineers from the group Automatic Analysis of Human Behaviour (HuPBA) of the University of Barcelona, and physiotherapists from the Mézières Institute of Global Physiotherapy (IFGM) have developed ADiBAS Posture, a new 3D computer vision technology that analyses body posture objectively and automatically through the multi-sensor Kinect, marketed by Microsoft.
The ADiBAS Posture system provides a 3D reconstruction of images in order to obtain data and information on the body posture of patients, especially those with back problems. These data are interpreted by health professionals, such as physiotherapists and doctors, so that they can make a more accurate clinical diagnosis and monitor the evolution of the treatment.
ADiBAS Posture has multiple applications in the field of health and sports. It is designed as a support system for clinical diagnosis to prevent musculoskeletal disorders such as back pain or muscle injuries. It also keeps track of the progress of patients in rehabilitation and physiotherapy treatments.
Compared to the few alternatives currently available in the market, the new ADiBAS system is less invasive, more accurate, cheaper, and allows custom protocols.