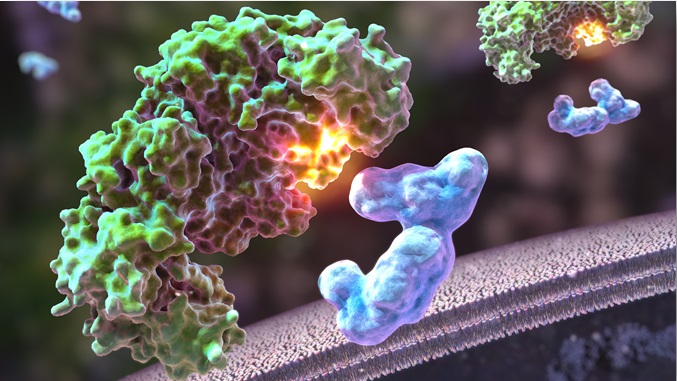 Biochemistry and Molecular Biology of Cancer
TEAM
Dr. Sílvia Busquets, Principal Researcher and Full Professor
Dr. Francisco J. López-Soriano, Professor
Dr. Josep M ª Argilés, Professor
FACILITIES AND EQUIPMENT
Tumor models:
Ascites hepatoma Yoshida AH-130: model of cancer cachexia in rats of the Wistar strain.
Lewis lung carcinoma: model of cancer cachexia in mice of the strain C57BL6
C26 colon adenocarcinoma: model of cancer cachexia in mice of the Balb strain.
The group also features:
Basic research laboratories
Instrument to measure the strength of the experimental animals (Grip strength test)
Instrument for measuring the locomotor activity of experimental animals (IR actimeter System with ACTITRAK software).
Tapes to train experimental animals.
Presentation of the group
The group of Biochemistry and Molecular Cancer Biology, University of Barcelona focuses its research on the syndrome cachexia, very common in many diseases including the cancer. The research group has been interested in the study of the molecular mechanisms involved in this syndrome, using experimental animal tumor models.
The objectives of research are:
Study of potential therapies to alleviate muscle wasting, main feature of the cachexia.
Identification of biomarkers for the detection and classification of the degree of cachexia, considering both the functional and metabolic changes that occur during cachexia.
WHAT WE DO
Services
Evaluation of the effectiveness of therapies for cancer cachexia. Availability of experimental tumor models to test the efficacy of different compounds against cachexia reliably and quickly in the previously mentioned models.
Performing basic molecular biology techniques (Western blotting, RT PCR, optical and electron microscopy.
Implementation of specific techniques such as inoculation of experimental tumors, ex vivo incubation of muscle and adipose tissue, measuring muscle strength and physical activity in experimental models.
Cell cultures (C2C12 i 3T3 L1).
FOR WHOM WE WORK
Industrial sectors
Pharmaceutical
Healthcare
Biotechnology
Patient Care
Clients
 NOVARTIS
ABBOTT
BIOLINERX
SANTHERA PHARMACEUTICALS
ACACIA PHARMA
NUMICO RESEARCH
P&G
SMARTFISH
RESEARCH
The group is one of the reference research groups in the study cachexia in patients suffering cancer. Results of their experimental work are the different experimental models for the evaluation of cancer cachexia, and therapies aimed to its treatment.
Additionally, the group has developed tools to assess the degree of cachexia in patients suffering from cachexia: CASCO Score.
RESULTS
Transfer activities
The research work of the group has led to the submission of different patents applications in the field of cachexia, that have been licensed to pharmaceutical companies to continue their clinical development. «New therapeutic use of formoterol» (WO2006003222).
The group also collaborates with different companies through contract research in the discovery and evaluation of treatments for cachexia.
Additionally, the group maintains collaborations with different hospitals abroad (Università degli Studi di Cagliari (Italy) and the University Hospital of São Paulo (Brazil)), which has allowed the evaluation of tools as CASCO in real clinical practice.
Publications
Inter–tissue communication in cancer cachexia. Josep M Argilés, Britta Stemmler, Francisco J. López-Soriano y Sílvia Busquets. Nature Reviews Endocrinology, 2018 Dec;15(1):9-20
Mediators of cachexia in cancer patients. Argilés JM, López-Soriano FJ, Busquets S. Nutrition. 2019 Mar 29;66:11-15.
Novel targeted therapies for cancer cachexia. Argilés JM, López-Soriano FJ, Stemmler B, Busquets S. Biochem J. 2017 Jul 27;474(16):2663-2678.
Cancer cachexia: understanding the molecular basis. Argilés JM, Busquets S, Stemmler B, López-Soriano FJ. Nat Rev Cancer. 2014 Nov;14(11):754-62.
A multifactorial anti-cachectic approach for cancer cachexia in a rat model undergoing chemotherapy. Toledo M, Penna F, Oliva F, Luque M, Betancourt A, Marmonti E, López-Soriano FJ, Argilés JM, Busquets S. J Cachexia Sarcopenia Muscle. 2016 Mar;7(1):48-59.
Validation of the CAchexia SCOre (CASCO). Staging Cancer Patients: The Use of miniCASCO as a Simplified Tool. Argilés JM, Betancourt A, Guàrdia-Olmos J, Peró-Cebollero M, López-Soriano FJ, Madeddu C, Serpe R, Busquets S. Front Physiol. 2017 Feb 17;8:92.
The cachexia score (CASCO): a new tool for staging cachectic cancer patients. Argilés JM, López-Soriano FJ, Toledo M, Betancourt A, Serpe R, Busquets S. J Cachexia Sarcopenia Muscle. 2011 Jun;2(2):87-93
Therapeutic potential of interleukin-15: a myokine involved in muscle wasting and adiposity. Argilés JM, López-Soriano FJ, Busquets S. Drug Discov Today. 2009 Feb;14(3-4):208-13.
Anticachectic effects of formoterol: a drug for potential treatment of muscle wasting. Busquets S, Figueras MT, Fuster G, Almendro V, Moore-Carrasco R, Ametller E, Argilés JM, López-Soriano FJ. Cancer Res. 2004 Sep 15;64(18):6725-31.