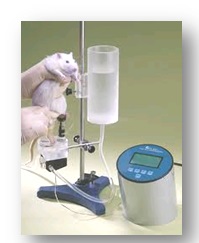 Autoimmunity, Immunonutrition and Tolerance
WHO WE ARE
Team
The team is composed by 3 principal investigators: Margarida Castell, Àngels Franch and Francisco J. Pérez-Cano, 3 associate professors, 3 postdoctoral researchers and complemented by a variable number of PhD students, Master and Grade students as well as lab technicians.
Facilities
The team has all the capabilities and accreditation to develop in vivo and in vitro studies and free access to all sort of scientific and technical instrumentation and facilities at University of Barcelona and CCiT-UB
Molecular biology laboratory
Cell Culture Room
UB Scientific and Technologic Centers (CCiT-UB) (Flux cytometers, high- efficiency quantitative real time PCR instruments, gas chromatograph and mass spectrometer)
Animal experimentation facilities and services
Cryogenic services
Drug development services
Contact
Biochemistry and Physiology Department. Pharmacy and food Sciences Faculty University of Barcelona. Campus Diagonal, Av. de Joan XXIII, 27-31, 08028 Barcelona.
https://www.ub.edu/portal/web/dp-bioquimicaifisiologia/autoimmunitat-i-tolerancia
Introduction
The research team of Autoimmunity, Immunonutrition and Tolerance has more than 30 years' experience in the field of experimental immunonutrition.
Initially focused on studying the physiologic bases of the chronic inflammatory process, currently, the group extends their research on deciphering the influence of nutrients as flavonoids, probiotics, prebiotics and breast milk bioactive compounds on the immune system function in hazardous conditions as infectious processes, allergies, transient immunodeficiency's and the immune system immaturity in newborns and early stages of life.
WHAT WE DO
Services
The group possesses long expertise in developing in vivo and ex vivo experimental models and biochemical and molecular techniques in order to better understand the mechanisms related to inflammation, infectious processes and allergic and autoimmune pathologic situations.
Experimental models:
In vitro (Ex vivo) studies
Immunization
Intense physical activity (running)
Child diarrhea – rotavirus infection
Acut and chronic inflammation (carrageenan and arthritis)
Intestinal inflammation (indomethacin or DSS)
Autoimmunity (arthritis induced by collagen)
Allergy and food allergy (anaphylactic shock)
Prematurity
Metamofetal transmission
They also offer other methodologies and services:
Diets design and ingredients incorporation into feed
Experimental animals manipulation and oral administration from birth to senescence
Functional immune response studies: phagocytic activity, cytokines or immunoglobulins production, NK activity, cellular proliferation.
Gene (real time PCR, array) and protein (Western Blot) expression assays
Antibody, cytokines and soluble factors quantification
Lymphocytic phenotype determination by flux cytometry
Intestinal permeability tests
Histologic and immunohistochemistry related techniques
Intestinal microbiota characterization (FISH-FC, metagenomics)
Metabolomics approximation
SCFA quantification
FOR WHOM WE WORK
Industrials sectors
Food
Health
Pharma
Agriculture and Cattle
Partners
University of Reading
Medizinische Universitat Wien
CTNS
NUTREXPA
ORDESA
Biosearch Life
NUTRICIA
CELLERIX GENOME
RESULTS
Transfer Activities
Exosome-derived quasi-enveloped virus particles as candidate for novel hepatitis A and E vaccines. 2019-2022. Ref. MARATO TV3 201828-31, Fundació La Marató de TV3. IP Margarida Castell Escuer.
Dietary improvement of breast milk composition to counteract early life infections (DIM-2-ELI). 2019-2022. Ref. MARATO TV3 201818-30. Fundació La Marató de TV3. IP: Francisco J Pérez Cano
New functional properties of cocoa on immune system and microbiota in the intense physical exercise 2016-2021. Ref. AGL2016-76972-R. Ministerio de Economía, Industria y Competitividad, Agencia Estatal de Investigación (AEI) and European Regional Development Fund (ERDF). IP: Margarida Castell Escuer.
Gene expression changes in the intestine by microbial modulators in early life. 2019 – 2021. Ref. FBG 310650. Nutricia Research, B.V. IP: Francisco Jose Perez Cano and Maria Jose Rodriguez Lagunas
Actividad antiasmàtica y antinflamatoria del Cacao (Theobroma cacao) como coadyuvante en el tratamiento del asma bronquial: Evaluación in vitro e in vivo de compuestos bioactivos de 4 variedades de cacao peruano. 2018-2020. Ref: 137-2017-FONDECYT. Consejo Nacional de Ciencia, Tecnología e Innovación Tecnológica (CONCYTEC). IP: Ivan Best (Universidad Científica del Sur, Lima, Peru) and Margarida Castell Escuer and Francisco J Pérez Cano (Universitat de Barcelona)
Publications
Ruiz-Iglesias P, Estruel-Amades S, Camps-Bossacoma M, Massot-Cladera M, Castell M, Pérez-Cano FJ. Alterations in the mucosal immune system by a chronic exhausting exercise in Wistar rats. Sci Rep.; 10 (1): 17950. 2020. DOI: 10.1038/s41598-020-74837-9.
Azagra-Boronat I, Tres A, Massot-Cladera M, Franch A, Castell M, Guardiola F, Pérez-Cano FJ, Rodríguez-Lagunas MJ. Lactobacillus fermentum CECT5716 supplementation in rats during pregnancy and lactation affects mammary milk composition. J Dairy Sci; 103 (4), pp 2982-2992. 2020. DOI: 10.3168/jds.2019-17384.
Torres-Castro P, Grases-Pintó B, Abril-Gil M, Castell M, Rodríguez-Lagunas MJ, Pérez-Cano FJ, Franch À. Modulation of the Systemic Immune Response in Suckling Rats by Breast Milk TGF-β2, EGF and FGF21 Supplementation. Nutrients; 12 (6): 1888. 2020. DOI: 10.3390/nu12061888.
Périz M, Pérez-Cano FJ, Cambras T, Franch À, Best I, Pastor-Soplin S, Castell M, Massot-Cladera M. Attenuating Effect of Peruvian Cocoa Populations on the Acute Asthmatic Response in Brown Norway Rats. Nutrients; 12 (8): 2301. 2020. DOI: 10.3390/nu12082301.
Azagra-Boronat I, Massot-Cladera M, Mayneris-Perxachs J, Knipping K, Van't Land B, Tims S, Stahl  B, Garssen J, Franch A, Castell M, Rodríguez-Lagunas MJ, Pérez-Cano FJ. Immunomodulatory and prebiotic effects of 2′-fucosyllactose in suckling rats. Front Immunol 10: 1773. 2019. DOI: 10.3389/fimmu.2019.01773.