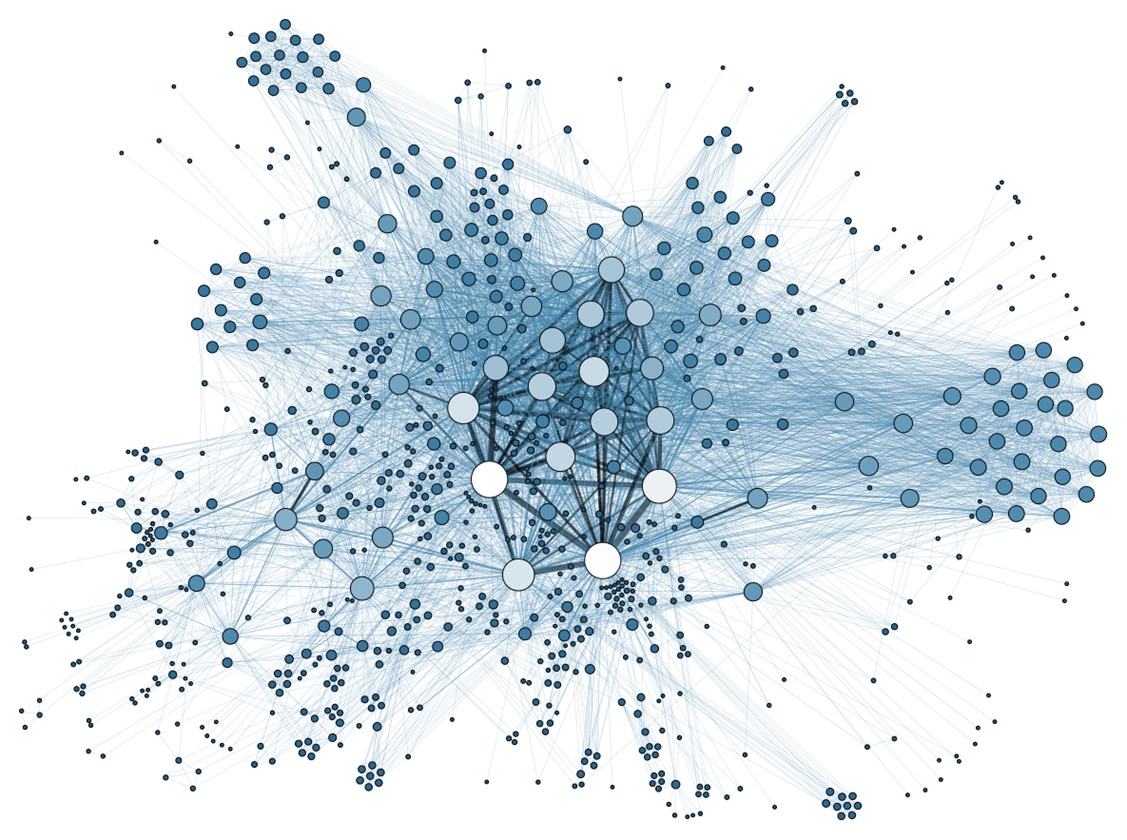 Interactive visualization of collaborative networks
Advantages
Facilitates better understanding of your organization
Offer management solutions tailored to your needs as an organization through visual collaboration maps
Easy and intuitive data interpretation
Goal
The group is looking for a license agreement, but other collaborations possibilities will be considered.
Intellectual Property
This Project is protected by intellectual property registration
Reference
UBTT0318
Contact
Isabel Durán, PhD
Email: iduran@fbg.ub.edu
Tel: +34 934 037 281
Executive summary
A Research group from the University of Barcelona specialized in data science, has developed a new digital tool that allows displaying and analyzing collaborative work between different elements from organizations.
Introduction
Data has become a key element in many aspects of our personal and professional lives, from online shopping to deciding how to get from A to B. We constantly generate data, but if this data is not controlled or interpreted, it just becomes noise.
Data science aims to tackle the challenges posed by the mass generation of data from a technological, scientific and social perspective. All economic and social actors are undergoing, or will have to undergo in the near future, a transformation process that will convert them into data-driven organizations. The transformation of companies is a long, complex process that requires a wide range of knowledge and skills. Science data, from its mathematical and algorithmic aspects to its more methodical aspects, is a key element in this transformation.
Description
The technology consists on a development of a new digital tool that allows analysing and displaying collaborative work between different elements from several organizations. Our algorithms identify existing relations between members of a structure within different communities. The relational visualization obtained enables making key organizational decisions according to the organization needs. The algorithm represents as well an objective tool way to know the impact of certain business actions.
Key applications include:
Human resources departments
Management of workers' activity, oriented to improve recruitment and selection processes
Evaluation and decision making tool within working teams
Identification of potential and professional development paths
Academic institutions
Management of research activity (spaces, infrastructures…)
Strategic analysis based on scientific productivity
Evaluation of collaborations within the organization allowing the comparison of different periods, though collaboration maps