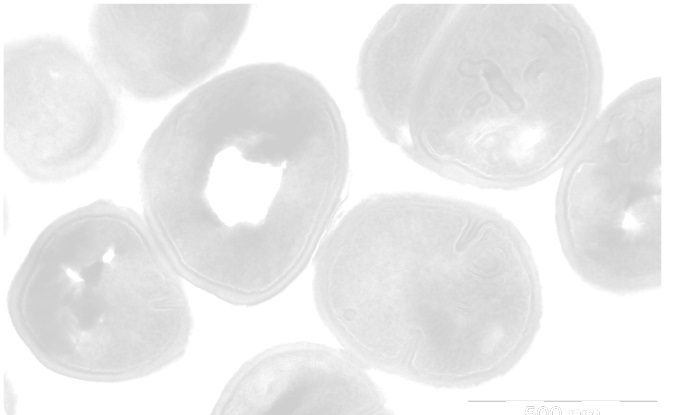 Design and development of therapeutic peptides
Team
Francesc Rabanal Anglada is a professor in the Faculty of Chemistry and has authored, according to the ISI web of science, more than 100 international publications (67 peer-reviewed articles and reviews) with more than 3300 citations, and an h index of 34 (https://scholar.google.es/citations?user=e-GCt4EAAAAJ&hl=en) . He is also the inventor of 8 patents. He has directed or co-directed 8 PhD dissertations (+ 4 in progress) and 24 Master (M Sc) dissertations in chemistry.
He has more than 30 years of experience in bioorganic chemistry and design of peptides and protein models due to his stays at the CID-CSIC (Barcelona), the University of Barcelona, Zeneca Pharmaceuticals (Macclesfield, UK), and the University of Pennsylvania School of Medicine (Johnson Research Foundation, Philadelphia, PA, USA). He is/has been PI of several national and European research projects and member of the ENABLE European antibiotic consortium (European Network for AntiBiotic Lead Engine), the only project in Europe to develop new antibiotics against Gram-negative bacteria (Innovative Medicines Initiative, IMI and 7th FP; 85 M€ funding).
Yolanda Cajal Visa is a professor in the Faculty of Pharmacy and Food Sciences (h-index=20), and has focused her research on the study of the interaction of peptides and proteins with lipid membranes. In many cases, this interaction defines the subsequent biological activity of peptides. The analysis of those interactions requires different approaches, including physicochemical, biophysical, chemical, and biological methods.
Her interest in antimicrobial peptides started in 1994, during her postdoctoral research project (University of Delaware), the description of a new biophysical phenomenon being her most important contribution: the selective exchange of phospholipids between membranes induced by polycationic peptides, initially reported for the peptide antibiotic polymyxin B (PxB). This process was proposed as the basis for a new mechanism of antibiotic action in Gram-negative bacteria. Once at the University of Barcelona, Dr. Cajal continued her research on antimicrobial peptides (AMPs). She is a member of the SGR group "Peptides and Proteins, Physicochemical Studies" and of the Institute of Nanoscience and Nanotechnology (IN2UB).
Facilities
The team has fully equipped labs for the chemical synthesis, characterization, and study of peptides at the Faculties of Chemistry and Pharmacy and Food Sciences of the University of Barcelona. It has also access to the technical instruments, scientific facilities, and expertise of the University of Barcelona at the CCiTUB. Equipment is also available for the study of Langmuir films as well as the technology needed to prepare and characterize different types of liposomes.
Analytical and preparative HPLC
MALDI-TOF and ESI mass spectrophotometers
UV-vis, fluorescence, FT-IR,
Amino acid analysis
2 steady-state spectrofluorometers (Aminco AB2 and QuantaMaster, Photon Technology Instruments-PTI) equipped with polarizers
Extruder and high power sonicator for liposome preparation
Surface potential devices, and formation of LB films on solid support for atomic force microscopy (AFM) observation and characterization
Electronic microscopy (TEM/SEM, cryomicroscopy) and confocal microscopy
Flow cytometry
In vitro and in vivo studies
Microcalorimetry
Introduction
Since 2003, the Group of Therapeutic Peptides (University of Barcelona) is involved in the research & development of new peptide-based chemical entities, from the design to the preclinical proof-of-concept stages, with the long-term objective of developing them as future drugs and medicines.
WHAT WE DO
Services
Design and synthesis of potential peptide-based therapeutic compounds.
Purification, characterization, and structure elucidation of peptide-based compounds
Mechanism of Action studies:

Fluorescence-based experiments, using covalently-labeled lipids and peptides
Monolayers at the air/water interface as a tool to study peptide and protein interaction with the membrane: insertion kinetics at constant pressure/area, pressure/area isotherms, surface potential measurement, and morphology changes determined by Brewster angle microscopy, and atomic force microscopy on solid support (Langmuir-Blodgett films).
Preparation of liposomes (SUVs, LUVs, GUVs), characterization of size distribution by light-scattering and determination of Z-potential.
Flow-cytometry and microscopy to identify cell damage

In vitro and in vivo proof of concept of new compounds (NCE) through integrated and multidisciplinary collaboration with other research groups within the University of Barcelona.
FOR WHOM WE WORK
Industry Sectors
Research on the design and development of therapeutic peptides is of high interest for the Pharmaceutical & Drug, Cosmetic, Chemical, and Biotechnology industries.
RESULTS
Transfer Activities
Previous R+D+I contracts and consultancy services
Design and chemical synthesis of bioactive peptides and pseudopeptides (Method Pseudo).
Development of novel peptide analogues for infectious disease applications.
Consultancy on the substitution of formol as a fixative solution in human clinical samples.
Patents
WO2020074405 – Polymyxin-based compounds useful as antibacterial agents
WO2014167160 – Peptide compounds suitable for use as antibiotic agents.
WO2011054993 – Peptides for the treatment of ocular hypertension and/or glaucoma.
WO2008071594 – Polypeptides with the capacity to entrap drugs.
Recent Publications
Cano, A.; Ettcheto, M.; Espina M.; López-Machado, A.; Cajal, Y.; Rabanal F.; Sánchez-López, E.; Camins, A.; García M. L.; Souto, E. B. (2020) State-of-the-art polymeric nanoparticles as promising therapeutic tools against human bacterial infections. Journal of Nanobiotechnology, 18, 156
Rabanal*, Y. Cajal. Recent advances and perspectives in the design and development of polymyxins (2017) Natural Product Reports, 34, 886 – 908
Rudilla, E. Fusté, Y. Cajal, F. Rabanal, T. Vinuesa, M. Viñas (2016) Synergistic Antipseudomonal effects of synthetic peptide AMP38 and carbapenems. Molecules. 21, 122
Rabanal*, A. Grau-Campistany, X. Vila-Farrés, J. González-Linares, J. M. Borras, J. Vila, A. Manresa, Y. Cajal (2015) A bioinspired peptide scaffold with high antibiotic activity and low in vivo toxicity. Scientific Reports, 5, 10558
Grau A., E. Strandberg, P.Wadhwani, J. Reichert, J. Bürck , F. Rabanal, A. S. Ullrich (2015) Hydrophobic mismatch demonstrated for membranolytic peptides and their use as molecular rulers to measure bilayer thickness in cells. Sci. Rep. 5, 9388