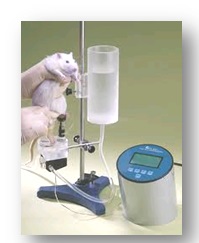 Autoimmunity and Tolerance (Immunonutrition)
WHO WE ARE
Team
The team is composed by 3 principal investigators: Margarida Castell, Àngels Franch and Francisco J. Pérez-Cano, 3 associate professors, 3 postdoctoral researchers and complemented by a variable number of PhD students, Master and Grade students as well as lab technicians.
Facilities
The team has all the capabilities and accreditation to develop in vivo and in vitro studies and free access to all sort of scientific and technical instrumentation and facilities at University of Barcelona and CCiT-UB
Molecular biology laboratory
Cell Culture Room
UB Scientific and Technologic Centers (CCiT-UB) (Flux cytometers, high- efficiency quantitative real time PCR instruments, gas chromatograph and mass spectrometer)
Animal experimentation facilities and services
Cryogenic services
Drug development services
Contact
Biochemistry and Physiology Department. Pharmacy and food Sciences Faculty University of Barcelona. Campus Diagonal, Av. de Joan XXIII, 27-31, 08028 Barcelona.
https://www.ub.edu/portal/web/dp-bioquimicaifisiologia/autoimmunitat-i-tolerancia
Introduction
The research team of Autoimmunity and Tolerance has more than 30 years' experience in the field of experimental immunonutrition.
Initially focused on studying the physiologic bases of the chronic inflammatory process, currently, the group extends their research on deciphering the influence of nutrients as flavonoids, probiotics, prebiotics and breast milk bioactive compounds on the immune system function in hazardous conditions as infectious processes, allergies, transient immunodeficiency's and the immune system immaturity in newborns and early stages of life.
WHAT WE DO
Services
The group possesses long expertise in developing in vivo and ex vivo experimental models and biochemical and molecular techniques in order to better understand the mechanisms related to inflammation, infectious processes and allergic and autoimmune pathologic situations.
Experimental models:
In vitro (Ex vivo) studies
Immunization
Intense physical activity
Child diarrhea – rotavirus infection
Local inflammation (carrageenan)
Chronic systemic inflammation (arthritis)
Intestinal inflammation (indomethacin or DSS)
Autoimmunity (arthritis induced by collagen)
Allergy and food allergy (anaphylactic shock)
They also offer other methodologies and services:
Diets design and ingredients incorporation into feed
Experimental animals manipulation and oral administration from birth to senescence
Functional immune response studies: phagocytic activity, cytokines or immunoglobulins production, NK activity, cellular proliferation.
Gene (real time PCR, array) and protein (Western Blot) expression assays
Antibody, cytokines and soluble factors quantification
Lymphocytic phenotype determination by flux cytometry
Intestinal permeability tests
Histologic and immunohistochemistry related techniques
Intestinal microbiota characterization (FISH-FC, metagenomics)
Metabolomics approximation
SCFA quantification
FOR WHOM WE WORK
Industrials sectors
Food
Health
Pharma
Agriculture and Cattle
Partners
University of Reading
Medizinische Universitat Wien
CTNS
NUTREXPA
ORDESA
Biosearch Life
NUTRICIA
CELLERIX GENOME
RESULTS
Transfer Activities
Factores bioactivos de leche materna: maduración del sistema inmunitario y beneficios de un modelo de prematuridad. 2014 – 2017. Ref. AGL2013-48459-P. Ministerio de Economia y Competitividad. IP: Àngels Franch Masferrer
Functional screening of probiotics in preclinical rotavirus infection models. 2015 – 2016. Ref. FBG-308185. Nutricia Research, B.V. IP: Francisco José Pérez Cano.
Dietas ricas en flavonoides y fibra de cacao: efecto sobre microbiota y respuesta inmunitaria intestinal en rata. 2012 – 2015. Ref. AGL2011-24279. Ministerio de Ciencia e Innovación. IP: Margarida Castell Escuer.
Ingredientes bioactivos inteligentes: influencia sobre el desarrollo del sistema inmunitario en rata.Proyecto SMARTFOODS. Programa Estratégico de Consorcios de Investigación Empresarial Nacional (CIEN). 2015 – 2017. Ref. IDI-2041206. Centro para el Desarrollo Tecnológico Industrial (CDTI). IP: Àngels Franch Masferrer.
Publications
Camps-Bossacoma M, Pérez-Cano FJ, Franch À, Castell M. Theobromine is responsible for the effects of cocoa on the antibody immune status of rats. Journal of Nutrition, 148 (3), pp 464-471. 2018
Grases-pintó B, Abril-Gil M, Rodríguez-Lagunas MJ, Castell M, Pérez-Cano FJ, Franch À. Leptin and adiponectin supplementation modifies mesenteric lymph node lymphocyte composition and functionally in suckling rats. British Journal of Nutrition, 119 (5), pp. 486-495, 2018
Rigo-Adrover, M, Saldaña-Ruíz, S, van Limpt, K, Knipping, K, Garssen, J, Knol, J, Franch, A, Castell, M, Pérez-Cano, FJ. A combination of scGOS/IcFOS with Bifidobacterium breve M-16V protects suckling rats from rotavirus gastroenteritis. European Journal of Nutrition, 56 (4), pp. 1657-1670. 2017
Pérez-Cano, F.J.; Massot-Cladera, M.; Franch, A.; Castellote, C.; Castell, M. The effects of cocoa on the immune system. En Frontiers in Pharmacology.Volum 4. Número 71. 2013
Abril-Gil, M.; Garcia-Just, A.; Pérez-Cano, F.J.; Franch, A.; Castell, M. Development and characterization of an effective food allergy model in Brown Norway rats. En PLoS One. Volum 10. Número 4.2015
Other group relevant publications