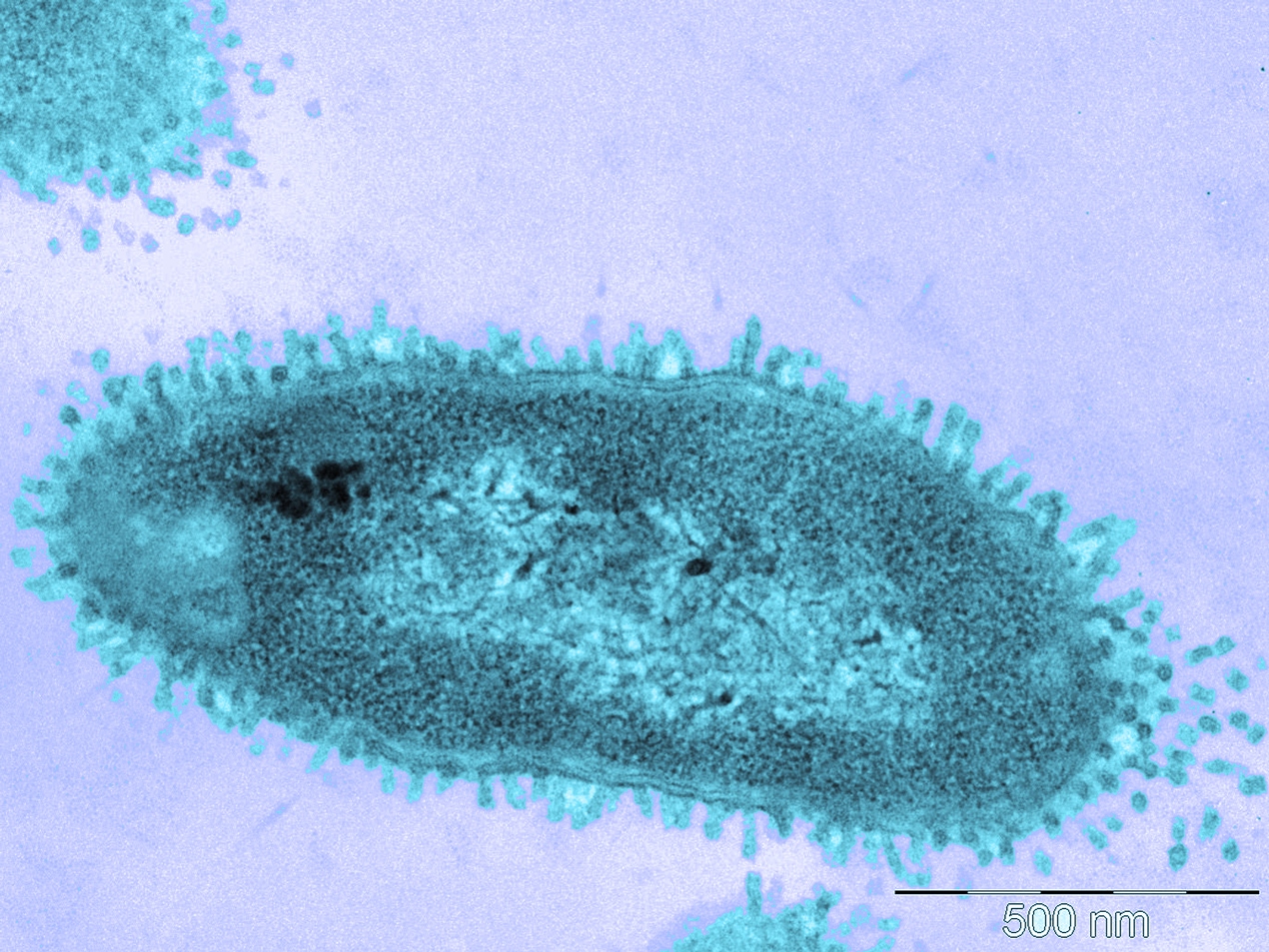 New polymyxin analogues with reduced nephrotoxicity for the treatment of multi-drug resistant infections
Advantages
Compounds show high activity and particular selectivity against P. aeruginosa and K. pneumoniae.
Maintaining polymyxin potency while substantially reducing nephrotoxicity.
Straightforward chemical synthesis.
Goal
We search for partners or investors to further develop the compounds, through a co-development and license agreement, or a company creation.
Intellectual Property
European patent application filed.
Reference
UBTT0340
Contact
Inma Íñiguez
Email: iiniguez@fbg.ub.edu
Tel: +34 934 039798
Executive summary
A research group, with wide experience in the design and synthesis of peptide-based therapeutic compounds, has generated a new family of analogues of polymyxin with high antimicrobial activity and low nephrotoxicity.
The group is looking for a license, but other collaborations may be considered.
Introduction
Disease-causing bacteria that have become resistant to antibiotic drug therapy are an increasing public health problem.
While drug resistance is observed in both Gram-positive and Gram-negative bacteria, two thirds of deaths are due to infection by Gram-negative bacteria. Some of the biggest threats are posed by multidrug-resistant Pseudomonas aeruginosa,and  Enterobacteriaceae, which includes Klebsiella pneumoniae and Escherichia coli, according to recent data by the CDC (https://www.cdc.gov/drugresistance/biggest_threats.html).
Polymyxins are antibiotics of last resort. They are used to treat patients when no other antibiotic works (particularly, in ICU in Hospitals). This is because despite their excellent potency and spectrum of activity, they show a level of toxicity (particularly, nephrotoxicity) that is too high to be used more frequently. There is a huge need for novel antibiotics and our technology solves a major hurdle in the field of polymyxins.
Description
We have recently described a series of novel polymyxins offering outstanding therapeutic results for the treatment of infections caused by Gram-negative bacteria, particularly against multidrug-resistant P. aeruginosa and K. pneumoniae.   The design of the polymyxin compounds follow a ground-breaking approach to avoid accumulation in the kidney and aid in the degradation and detoxification once the compound has exerted its antimicrobial activity.
Our preliminary in vitro activity data indicates that two series of analogs yielded MICs similar or slightly better than those of polymyxin B and colistin controls, particularly against P. aeruginosa and K. pneumoniae. In addition, in vivo screening tests in mice rendered significant lower levels of nephrotoxicity (assessed by histopathology) and better pharmacokinetic profiles than polymyxin B.  Furthermore, a preliminary in vivo efficacy test in a pneumonia murine model of infection (PAO1) provided a clear and significant reduction of bacterial counts in lungs (CFU/gr).
Current stage of development
We plan to advance in the completion of the in vivo proof-of-concept and preclinical assessment to prove superior properties compared to the polymyxin class in a pneumonia murine model of infection and to undertake clinical development.