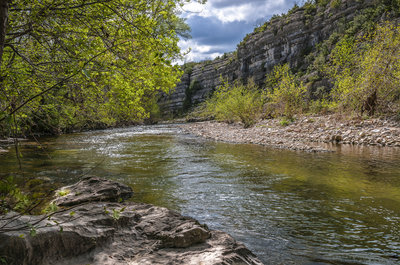 Protocol for evaluating river restoration projects (APR)
Advantages
This software handles the protocol content in a user-friendly way, guiding the user through each of the data sheets it contains.
The application comprises an interface that enables the user to manage data input, view the accumulated score as the protocol is applied and consult the final results, also as a final report, for each of the projects introduced.
It is possible to export the data into an Excel or pdf file.
It is available in English, Catalan and Spanish.
Goal
This invention is avalaible for non-exclusive licensing.
Intellectual Property
This project is protected by intellectual property registration
Reference
AVCRI057
Contact
Dr. Isabel Durán
Email: iduran@fbg.ub.es
Tel: +34 934 037 281
Executive summary
The protocol for evaluating river restoration projects (APR) is designed to evaluate project's contents. In addition, as it is a step by step procedure, it can be used to improve the design of projects
Introduction
River restoration is an increasing practice in terms of number of projects and investment and it will be a challenge in next decades while the Water Framework Directive is being implemented (2000/60/EC). Therefore, it is essential the assumption of some principles as minimum requirements in order to achieve success. We have developed a methodology focused on the evaluation of those projects in terms of design.
Description
The APR has been structured into six sections. The first of these is a compilation of information about the project, while the remaining five constitute the bulk of the evaluation. Thus, Diagnosis, Objectives, Measures, Monitoring program and Budget are evaluated, from the environmental and socio-economic point of view. In each part different aspects are considered and scored with points. Using this rationale up to 500 points may be obtained for each project in both aspects, environmental and socio-economic, and therefore the maximum score is 1000 points. From the outset the protocol has been designed to enable the analysis to be carried out using a software application.