New insulating material making use of solid wastes from steelmaking
Advantages
Reduction in raw materials' costs by using solid wastes and by-products.
Enhancement of acoustic insulation and thermal inertia with thermal energy storage technologies.
Goal
The group is looking for collaborations with industrial partners in order to develop a commercial product.
Reference
PPV014-08
Contact
José Conde
Email: jconde@fbg.ub.es
Tel: +34 934 02 148
Executive summary
Researchers from the University of Barcelona (UB) in collaboration with researchers from the University of Lleida (UdL) have developed a new insulating material for construction purposes making use of wastes from steelmaking.
The group is looking for collaborations with industrial partner in order to develop a commercial product.
Introduction
Nowadays, many efforts are done to improve building comfort by incorporating both, thermal and acoustic insulation, and new alternative products that provide these performances with lower costs and or less thickness than commercial ones may become an interesting solution.
Valorisation of solid wastes in building as a tool to improve acoustic and thermal comfort is an approach towards sustainability in the use of raw materials, and energy efficiency in buildings.
Description
The enhancement of acoustic and thermal properties by incorporating a modified solid waste is done fabricating a heavy weight sheet to be used it in some selected constructive solutions. Thermal and acoustic properties are tested at laboratory scale: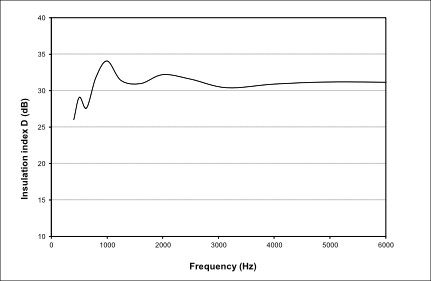 Airborne sound insulation
(UNE-EN-ISO140)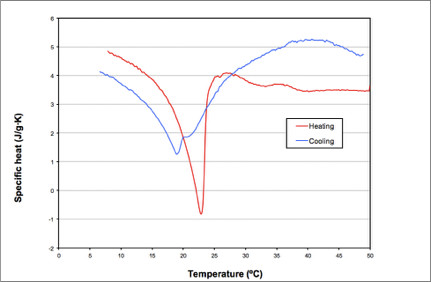 Specific heat capacity vs. temperature by Differential Scanning Calorimetry (DSC)
Current stage of development
The new material has been tested in real building prototypes located in Puigverd de Lleida.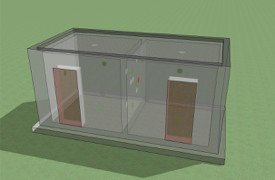 There is an ongoing development plan in order to develop a large scale production process as well as to optimize final material characteristics.