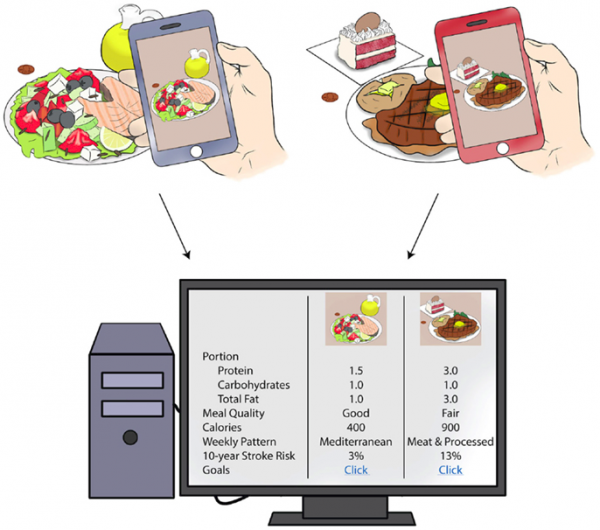 LogMeal: Food recognition for healthy nutritional habits
Advantages
Deep learning
Automatic food recognition
Food segmentation
Food intake monitoring
Automatic nutritional analysis
Lifestyle improvement
Reference
UBTT0317
Contact
Isabel Durán, PhD
Email: iduran@fbg.ub.edu
Tel: +34 934 037 281
Executive Summary
LogMeal is an advanced intelligent technology for automatically analyse food from images developed by researchers of the Faculty of Mathematics and Computer Science from the University of Barcelona (UB). It is an intelligent cloud-based application to automatically construct a food diary, based on images acquired by the user with a smartphone to objectively and seamlessly collect food intake information. During the last years, the team involved in this project has been working on the development of Deep Learning techniques applied to food image analysis.
Introduction
Food plays a very important role in our society both influencing out nutrition and health, being at the same time a key component in our leisure time. People are every time more concerned about the food intake and about following a healthy diet, specially taking into account that several chronic problems like diabetes and obesity are growing in the first world countries. Furthermore, the influence of food in our spare time is clear when considering that food images are one of the most important topics in most social networks. Therefore, the development of automatic tools for analysing and logging food images could enable several applications. Some of them might include the development of automatic food diaries based on pictures, food recommenders, calorie counters, or automatic billing systems for self-service restaurants. The technology LogMeal, developed by researchers at the UB, provides the necessary computer vision and deep learning tools for enabling a wide range of applications.
Description
LogMeal is based on Deep Learning and Computer Vision, powerful technologies that enable developing highly performing artificial intelligence algorithms for solving problems in the real world that until recently seemed beyond our possibilities. LogMeal is an intelligent cloud-based food analysis system that allows performing dish recognition, food category recognition, ingredients recognition, nutritional information detection and food segmentation, among others. And at the same time, it allows to automatically construct personal food diaries for tracking our personal food intake.
 Current state of development
LogMeal is currently capable of recognizing several hundreds of dishes, thousands of ingredients, and food segmentation. In addition, it provides a quantification of the nutritional information present on each dish by specifying the quantity of food consumed.