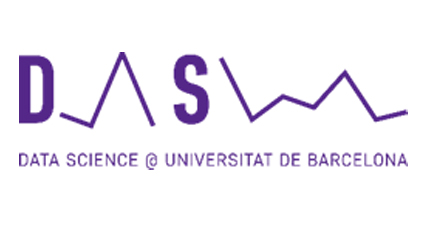 DATA SCIENCE@UB
DataScience@UB is a multidisciplinary university research group in the field of massive or big data technologies and data science. Our main objective is to respond to the challenges faced by organizations due to massive data generation, and we do so not only from a technological point of view, but also from a scientific and social perspective. We are specialists in data science, a key discipline in the digital transformation that consists in generating and interpreting information on a large scale, and we approach it from its mathematical and algorithmic side as well as from a methodological viewpoint.
SERVICES
We provide expertise and predictive and analytical tools that enable our clients to develop their business intelligently by optimizing the use of data. Our collaborative R&D&I projects, consulting and training actions provide companies with solutions to optimize business processes in the digital, healthcare, banking and insurance fields, and also in the areas of mass media, and public administration.
Digital domain: we offer social network monitoring and analysis solutions to detect trends, measure online reputation and predict CTR and recommendation systems.
Healthcare: we apply advanced analytical techniques (computer vision, automatic learning) to make clinical decisions and to improve prevention, diagnosis, treatment, and follow-up processes (patient segmentation and health alerts).
Customer experience: we use techniques that allow us to understand user behaviour and make strategic business decisions (effective marketing campaigns).
Human resources: we develop digital tools that allow organizations to analyse and improve their processes.
Banking sector: we analyse data and propose solutions adapted to the customer's needs, in order to offer new products and a better service.
CONTACT
Data Science@UB
Mireia Ribera
93 402 08 55
ribera@ub.edu
www.ub.edu/datascience/