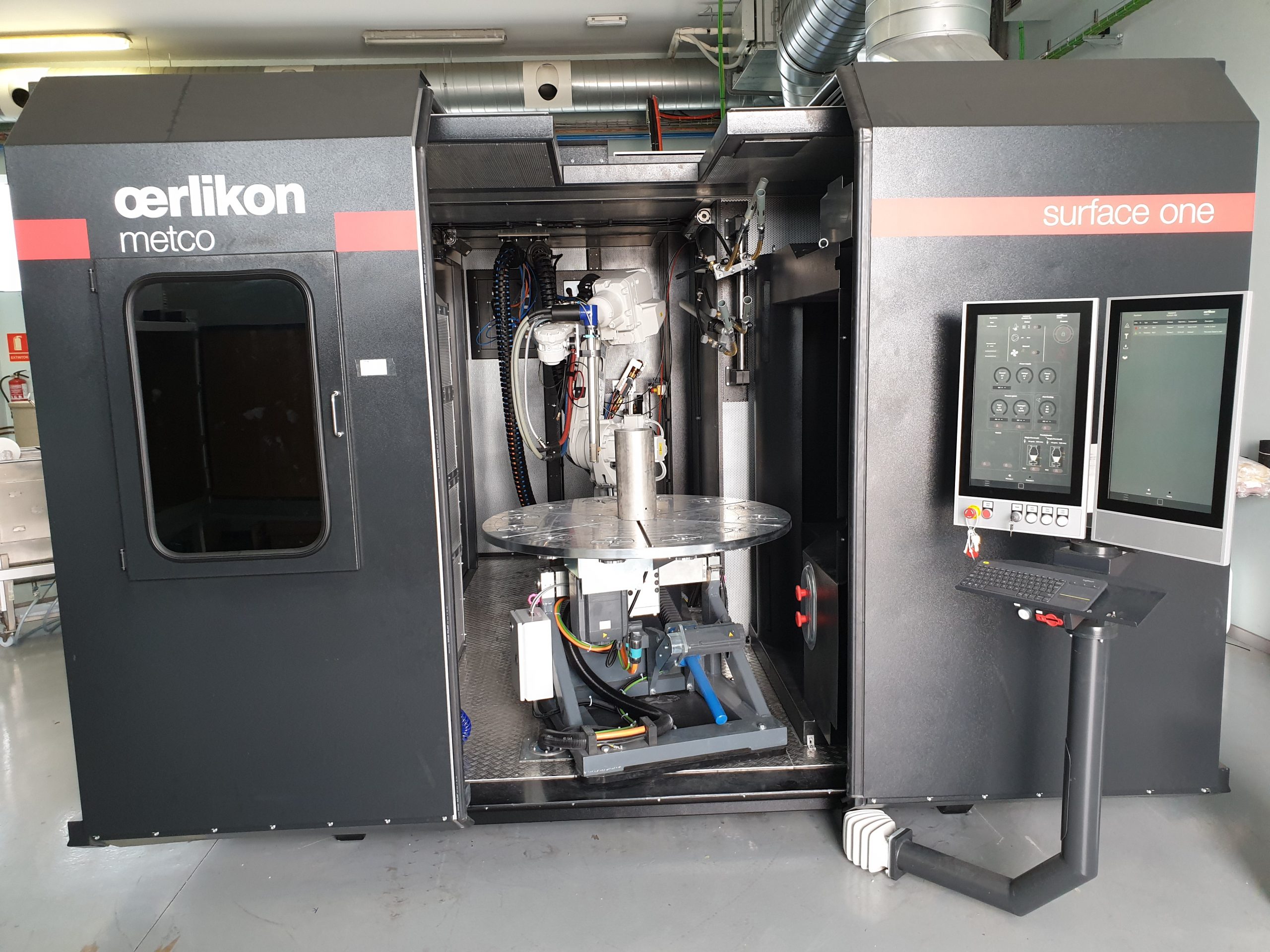 Set-up and equipment of a thermal spray unit at the CTME
Thermal Projection Centre of the University of Barcelona (CPT) / Miranda de Ebro Technological Centre (CTME)
The collaboration has resulted in a 20% increase in the CTME's turnover related to the aeronautical sector and the creation of new jobs
Since 1992, the Miranda de Ebro Technological Centre (CTME) has been contributing to improving the competitiveness and R&D&I of the industrial framework in the area of La Rioja, Castilla-León, the Basque Country, and Navarra. With the aim of expanding the services of the CTME in the field of coatings, the Thermal Projection Centre of the University of Barcelona (CPT) has collaborated with them in the implementation of a line of thermal spray coatings.
The CPT's twenty years of experience in the field of thermal spraying has played a key role in the development and set-up of this new line. The CPT is responsible for leading the implementation and development of the necessary materials, parts and equipment, as well as for training CTME personnel.
Following the collaboration and transfer of technology and knowledge between these two centres, the CTME now features a complete thermal spraying line comprising Atmospheric-Pressure Plasma (APS) equipment with indoor and outdoor spray guns, High Velocity Oxygen Fuel (HVOF) spraying and Flame spraying (FS) equipment. The implementation of this coating line will allow the CTME to offer its services to the aeronautical industry —which is very important in the area and with which it already had links in place regarding other services— as well as open up new potential markets in connection with the automotive, railway, and chemical industries. The Centre is currently operating a line for the application of abradable coatings on parts of aeronautical equipment, and is also involved in projects for the development of new corrosion-resistant materials.
The CTME's ability to offer this type of service has established it as the reference centre in thermal spraying in the Castilla-León region. This activity has resulted in a 20% increase in the CTME's turnover related to the aeronautical sector, a percentage that is expected to increase in the coming years. The collaboration has also meant the creation of new jobs and the possibility of generating new business opportunities in the area.